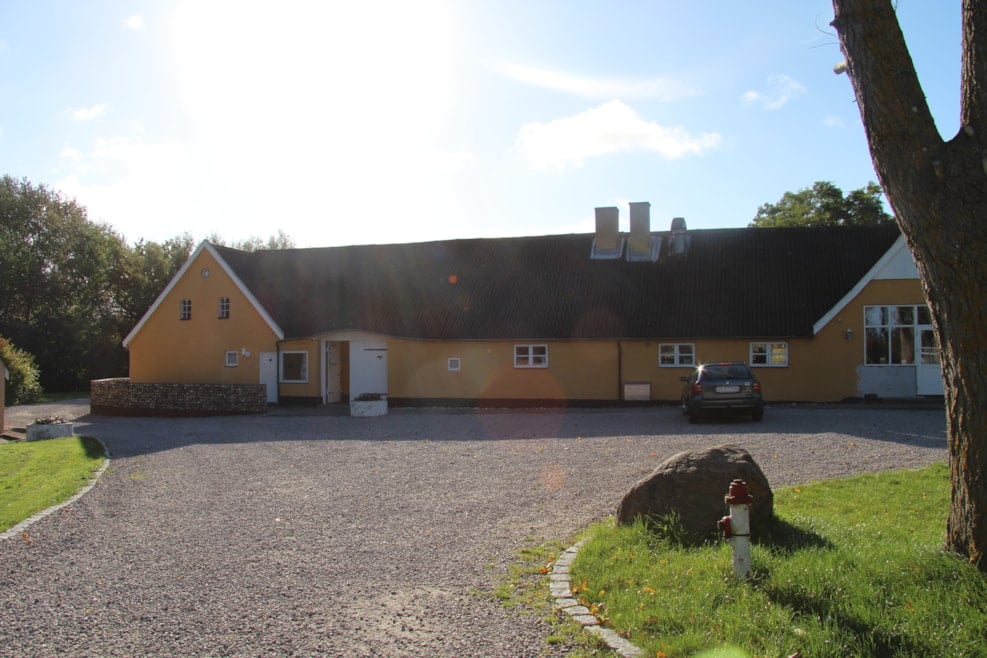 Galgebjerggaard
Galgebjerggaard is an idyllic rural farmhouse located by Hundested on the coast of North Sealand.


2-3 min walk from a fine sand beach with a lifeguard in the school summer holidays.


Gallebjerggaard is an old farmhouse that has been converted to include two rooms with kitchen and bedrooms located in the wings.

We can accommodate 100 overnight guests distributed in 17 rooms of 2 to 10 people. Mainly bunk rooms with WC and washbasin and shared shower.

We have a playground with swings, seesaw, cable cars, soccer and beach volleyball court. We also have farmhouse animals such as pigs, a goat, sheep, rabbits, chickens, cats and cows.