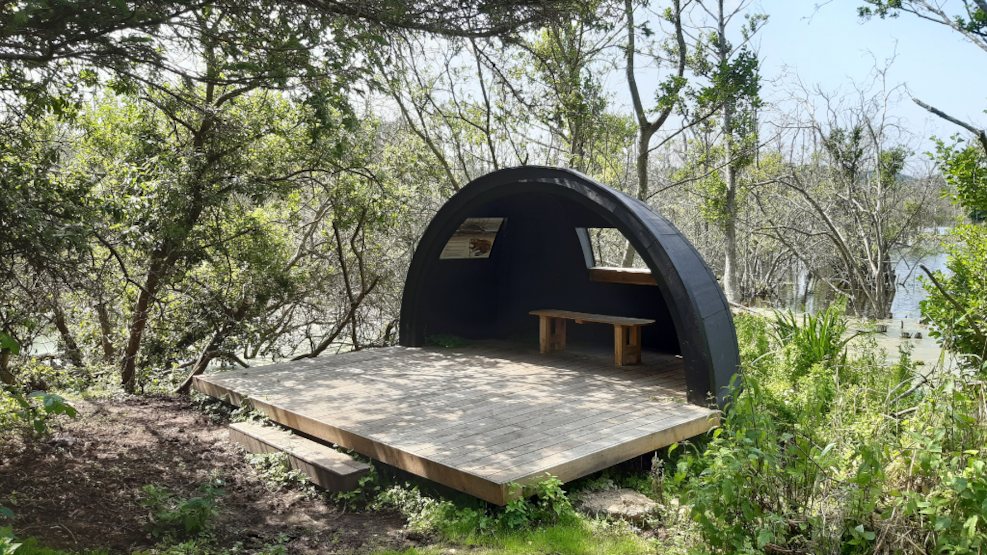 Get really close to the beavers in the National Park
Dronningholm Bog by Arresø. Here is the brand new freely accessible observation shelter for beavers. Here you have the opportunity to experience the beavers up close if you are lucky.
The beaver is Europe's largest rodent, and in 2009-2011, 23 beavers from Germany were released in North Sealand.

Now the population has grown to about 60 beavers, and some of these live in and by Arresø, where you can clearly find sports from their movements.
There is access from the car park by Ladegårdssøen on Arrenæs. But if you want to experience the beaver fairy, you must arm yourself with patience and be careful in your movements around the bog and the hiding place. The beaver is very shy by nature. Open all year. For free.
The beaver can weigh, when fully grown, about 25-30 kg. And it will be approx. 135 cm. long from head to the tip of the tail. It has swimming skin between the toes on the hind legs and can swim with approx. 10 kg / hour.
The beavers are vegetarians and live mostly on bark, and therefore you will be able to see trees that have been barked and with clear traces of the sharp teeth that the beaver has.