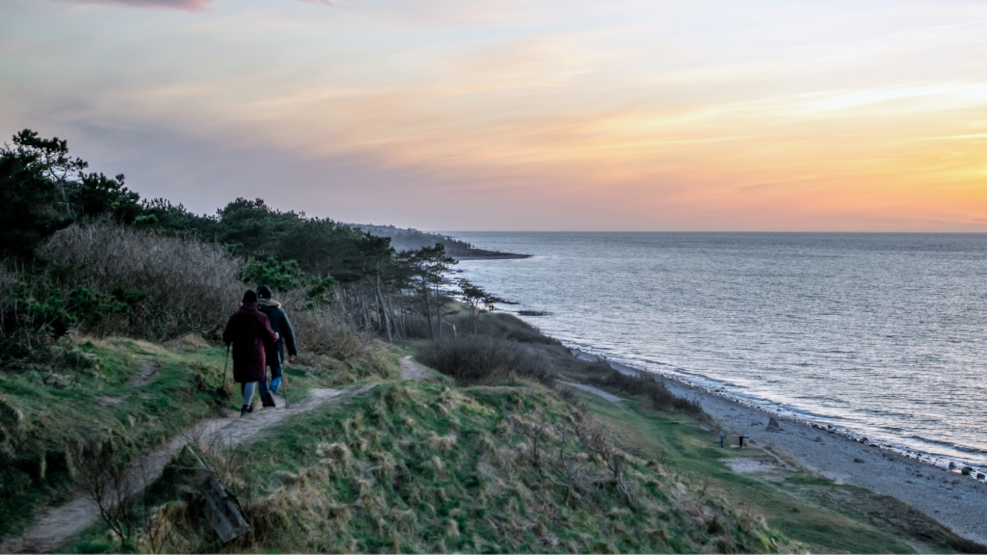 Gilbjergstien | A tour suggestion at Gilleleje
Gilbjergstien is a beautiful hiking trail, from Vesterbrogade in Gilleleje to Gilbjerghoved. There is a wonderful view from the up to 33 m high slopes beyond the Kattegat to Kullaberget (Kullen) in Sweden. Along the way, you pass the Gilbjerg stone and the memorial stone for the philosopher Søren Kirkegaard. The trip can also be done by bike.
Gilbjerghoved is not far from being Sealand's northernmost point, in fact only one kilometre.
Gilbjergstien is a safe walking and bike path that stretches 2.5 kilometres from Vesterbrogade in Gilleleje city to Gilbjerghoved. There are wonderful views from the up to 33 m high cliffs over the water to Kullen in Sweden. En route, you pass Gilbjergstenen and monument for Soren Kirkegaard.
Download folder about the Gilbjerg path.