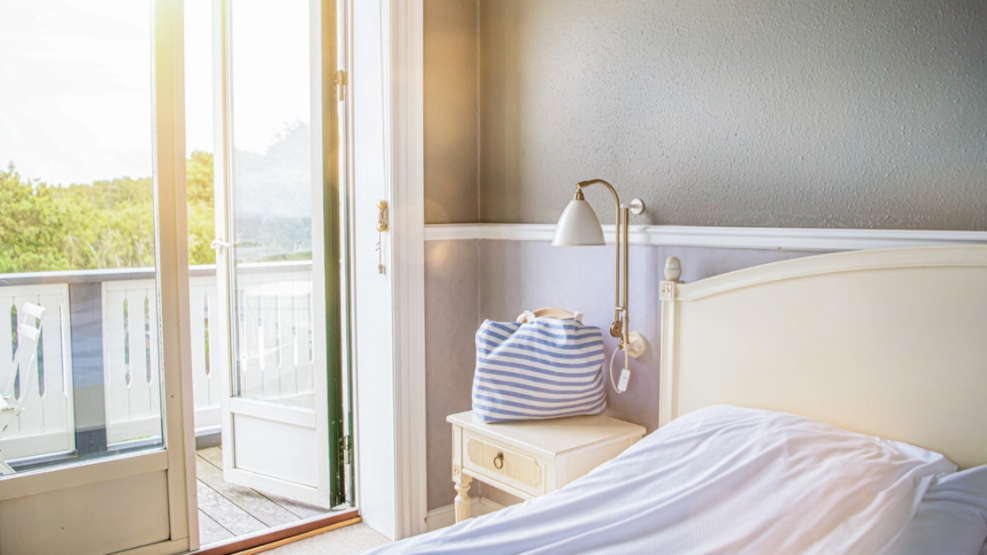 Gilleleje Badehotel | Steam bath and mahogany sauna at the top of Gilbjerghoved
Gilleleje Badehotel is situated at the top of the 30-m high Gilbjerghoved cliff, the highest point in North Sealand.
If you add the hotel's three floors to the height, you get a unique view of the water and land; you can see Kullen in Sweden and enjoy the aerial acrobatics of the many birds over the Øresund and Kattegat.
Gilleleje Badehotel offers 26 beautiful double rooms, all with private bathrooms and toilets - and many of them have views of the sea, where you can enjoy a beautiful sunset. If you desire more space and privacy, there is the option to rent the Guesthouse de Luxe or the cabins in the forest. Gilleleje Badehotel was initially built as a guesthouse in 1895.
Spa & Wellness Area
You are also welcome to use the hotel's bathing area, which offers delightful treatments, where you can pamper yourself or someone dear to you in the steam bath and mahogany sauna - or on the warm stones in the Turkish hammam.
Wellness Retreats
Gilleleje Badehotel also offers a variety of retreats such as 'weekend wellness,' 'couples' indulgence,' and '4-course romantic retreats.'