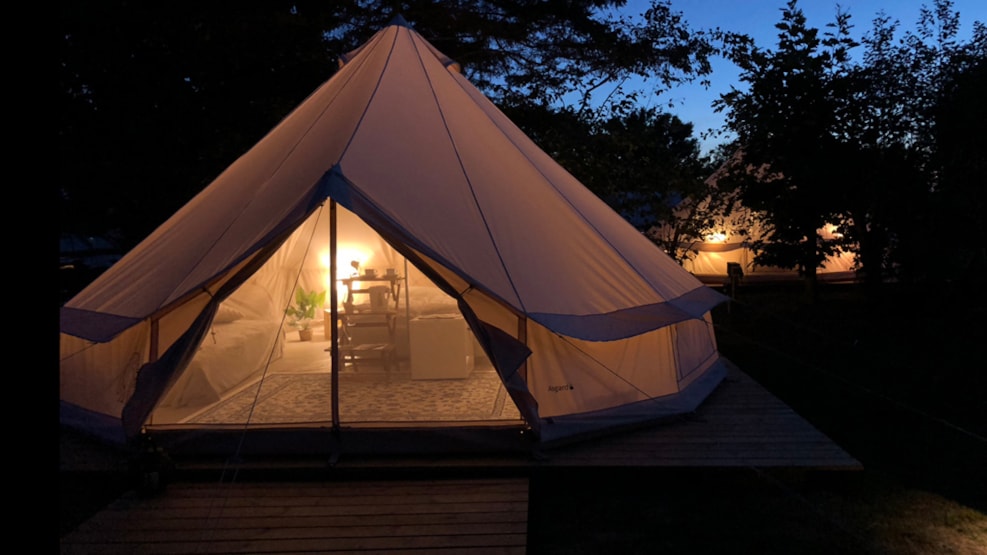 Gilleleje Camping & Holiday Centre
So if you love nature, peace and quiet, Gilleleje Camping & Feriecenter is the place.
This little cosy holiday resort on the top of North Sealand has existed since 1967 and today the site has newly renovated toilets, bathing facilities, kitchen and laundry.
Surrounded by fields and horse enclosures you get a holiday with implicit cosiness in scenic surroundings. For instance, you may want to try a weekend in one of the safari tents with room for 3 persons. In the safari tents there are electricity, light and a refrigerator, a double bed, chairs and a table. A nice little "hotel room" with a view. If you play golf, you will have direct access to the golf and gourmet restaurant at Passebækgård.
The town at the top

The maritime atmosphere in Gilleleje harbour is very intense. The life in the harbour is unique with its many fishing vessels, nets and ships on stocks. Here, you find restaurants and shops and with a town close to the harbour, there are many shopping possibilities.