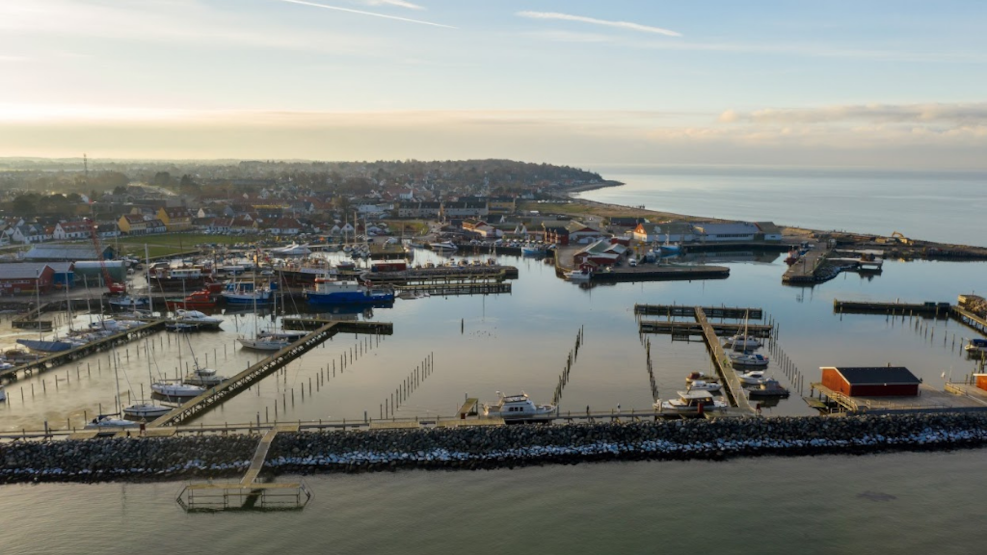 Gilleleje Harbour
Whether you arrive early in the morning or early in the evening, you can be sure that there is always life at Gilleleje Harbour.
The living port
Seagulls and waves, wind in the hair, the traditional calm sound of fishing boats, the sound of children playing between the nets or on the harbour playground and the smell of fresh fish - you are in no doubt - you are at Gilleleje Harbor. Fillet factory, smokehouse, fishmongers and fish exports.
The harbour is a significant workplace with many employees to service commercial anglers and the yachters with the boatyard, machine factory, ship painter, blacksmith, crane service and berth, where there is unlimited access to experience the fishers unload their cutters and arrange their nets.
Lots of eateries
The harbour offers many inviting restaurants with terrace and courtyard environments if you get hungry. You can also buy delicious fresh fish at the fishmongers, either small delicious dishes to eat at the port or to take home and prepare.
Yachtsmen
The harbour is a commercial harbour (fishing harbour), but in the summer season, the place can be used as a guest harbour for yachters when there is a vacancy. The facilities are not all located on the pier but in its vicinity.
Coin washing in the city 200m. Sailmaker can be called per. telephone. New toilet and bathing facilities.
Opening hours:
Morning 7.00 to 8.00 - Afternoon 16.30 to 17.30 - Evening (season only) 20.00 to 22.00.
Guard telephone 24 hours a day on +45 40 16 66 63 - the harbour guard.
Experiences for the family
Many events take place at the harbour throughout the summer, such as Herring's Day, Art in the fillet, wild water, and open-air opera. Gilleleje Harbor is a great sensory experience of sounds, smells, emotions, sensations, wind and weather, with a lot of life all year round, making it a unique gem that you want to visit again and again.