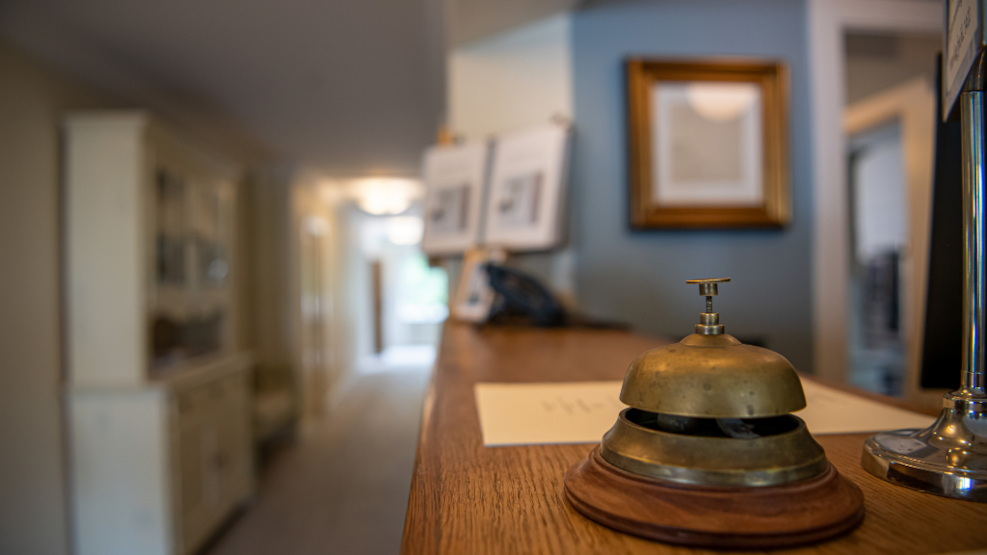 Gilleleje Seaside hotel
Gilleleje  Badehotel sits on the top of a 30-metre cliff at Sealand's most northern point, Gilbjerghoved.
If you add the hotel's three floors to the height, you have the most amazing view of land and sea.  
You can see all the way to Kullen in Sweden and enjoy watching the multitude of birds performing air acrobatics over Øresund and Kattegat. Gilleleje Badehotel has 25 beautiful double rooms, 16 of which are in the main building and 8 in Gilbjerghuset. All rooms have private bathrooms and toilets and many have a view overlooking the sea, Kullen and Denmark's most beautiful sunset.
Spa und Wellness
All hotel guests are welcome to use the hotel's spa area, where you can enjoy treatments and pamper yourself and your partner or friend. Try, for example, the hot stones in our Turkish hammam, steam bath or the mahogany sauna.