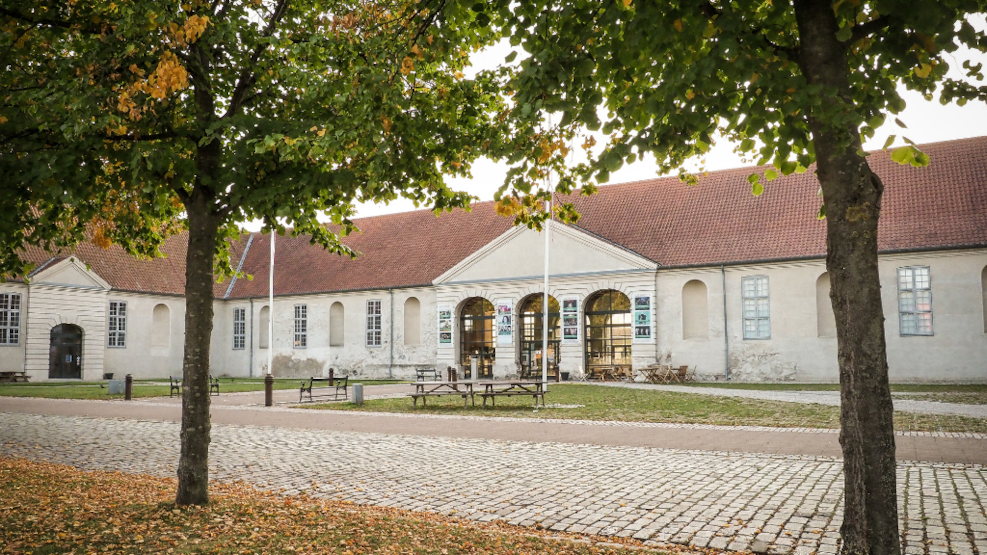 Gjethuset | Culture house in Frederiksværk
The foundry was built in 1761-1769 by General Classen as a cannon foundry and became in 1928 the United Iron Foundries.
Gjethuset is today an Art and Culture House with theatre, music and art exhibitions. It is located in a beautiful and historic building as a culture house, and therefore the house itself is worth a visit.

The construction of Gjethuset
Gjethuset (foundry) is Frederiksværk's, if not Denmark's most remarkable industrial building. It was built in two stages - the first part in 1761-63 and the second in 1766-67. The architect of the imposing building is not known with certainty. We know, however, that the royal builder, Nicolai Eigtved, already in the 1750s, prepared a sketch for a Gjethus with the same dimensions as the current one. When Eigtved died in 1754, it must have been his successor in office, Lauritz de Thurah, who was in charge of the final design. It is probably also he who has been responsible for the construction of the building.

Unique culture house
Gjethuset's role as the centre of North Sealand's cultural life harmonizes well with the past. The thick boulder walls form a beautiful rustic background for the colours and simple shapes of modern art, and the acoustics of the house is completely unsurpassed.