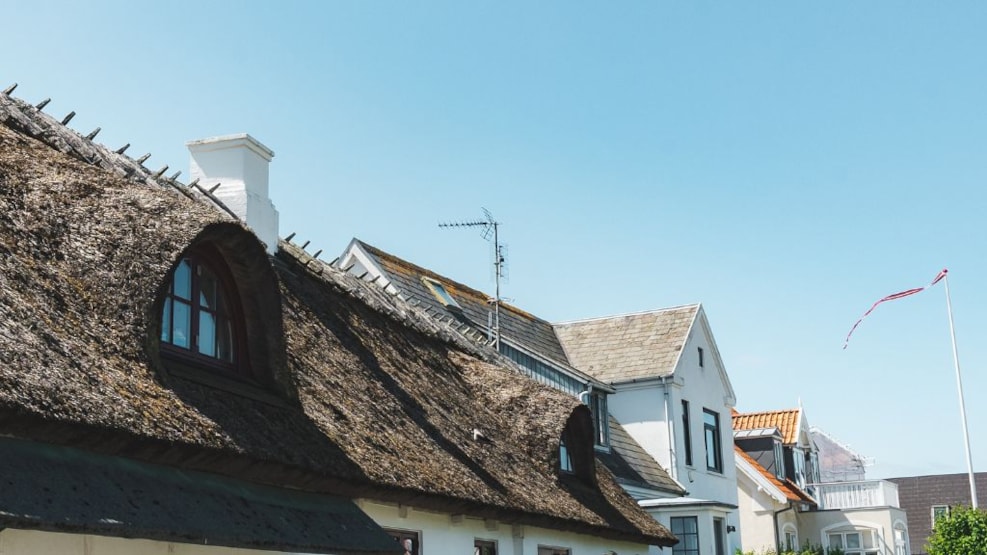 Guided tour in Gilleleje - Fishermen, Pirates and World War II
Join a guided city walk and hear about Gilleleje's exciting history in the old fishing village.
A guided tour about fishermen, pirates, refugees, and much more
Gilleleje is a fishing and tourist town on the North Coast of Sealand, Denmark. Built on sand and herring, the fishing village has a rich history that also includes piracy and shipwrecks.
In the 1530s, the town's fishermen built Denmark's first Protestant church, and in a two-week period in 1943, 1,300 Danes of Jewish descent were saved to Sweden from the Gilleleje area.
All this and much more is told by knowledgeable guides in the Old Town every Wednesday in July and August. The guided tours last about an hour and cover a distance of approximately one kilometre. The tour ends at the Ship Halls, the museum for life on the North Coast of Sealand from around 1200 to the present day.
What you will hear about on the guided tour
The city of 'Gyldeleye' was at the forefront of the Lutheran Reformation
The rescue of Danish Jews in 1943
Denmark's first Protestant church
Hard times and decay
What did they live off on the sand by the sea?
Gilleleje's pirates
When the Copenhageners came to the North Coast
Date and time of the guided tour
Wednesdays at 11:00 a.m.
July 5 to August 16, 2023
Prices and payment
Price: Adults DKK 75
Children under 18 free
Cash payment on the day or through the Danish app Mobilepay
Entrance to the museum is included in the price
Where we meet
The tours begin at the large anchor on Havnevej in Gilleleje and end with a tour of the Ship Halls, which includes one of Denmark's oldest boats for fishing from the beach. It is also the boat in Denmark that has served the longest in fishing.
The tour is organized by the Gilleleje and Omegns Museumsforening in collaboration with Museum Nordsjælland. The guides who take turns leading the tours know the town very well.