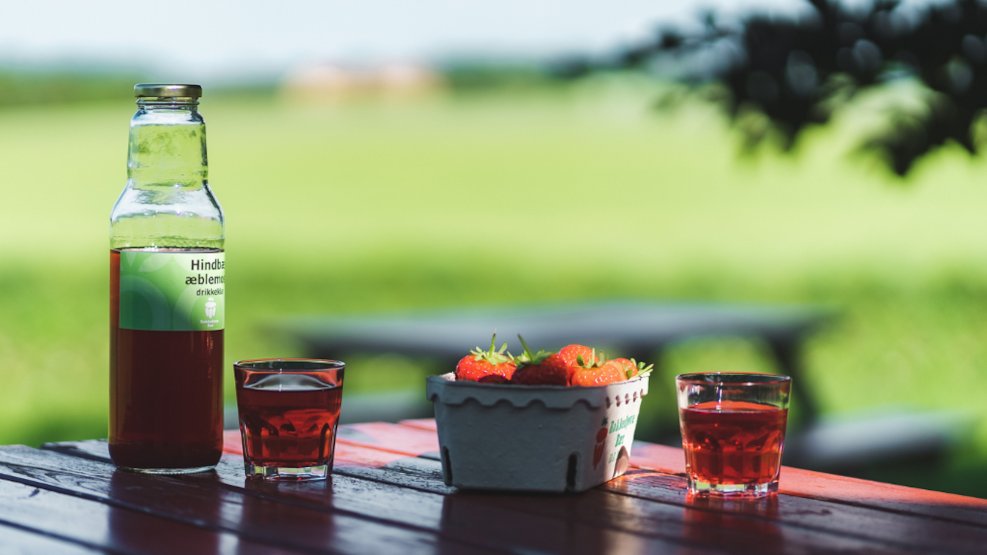 Gundekildegård | Strawberry Café
On the road between Vejby and Rågeleje, you will find Gundekildegaard and the Strawberry Café. As you drive down the Strawberry Alley you come to the old four-length Gundekildegaard, where the Strawberry Café is to be found in the old barn overlooking the fields, where you in the summertime, can pick strawberries yourself.
In the farm shop, freshly picked strawberries, raspberries, newly excavated potatoes, etc. are sold and on the shelves are plenty of homemade berry products.
The Strawberry Café is furnished with an ice cream parlour and café where you can enjoy fresh and sweet berry experiences. Smoothies, berry drinks, coffee and berries are served here, and berry brunch can be ordered.
You can also get Rokkedysse ice cream which is the Strawberry Cafe's speciality. The ice cream is made in our own jam shop and is of course made from own berries. The ice creams are made of different types of strawberries and the raspberry ice cream is very special, as a lot of time is spent removing the small kernels in the raspberries before making the ice cream.
Well-known berry growers are behind the Strawberry Café and Gundekildegaard, Lisbeth and Torben Bo from Rokkedysse Bær, who for many years have supplied berries to top restaurants in Copenhagen from Rokkedyssegård in Kirke Værløse.
Gundekildegaard The Strawberry Café is open every day from mid-June to mid-August and in June you can pick strawberries yourself in the strawberry fields.