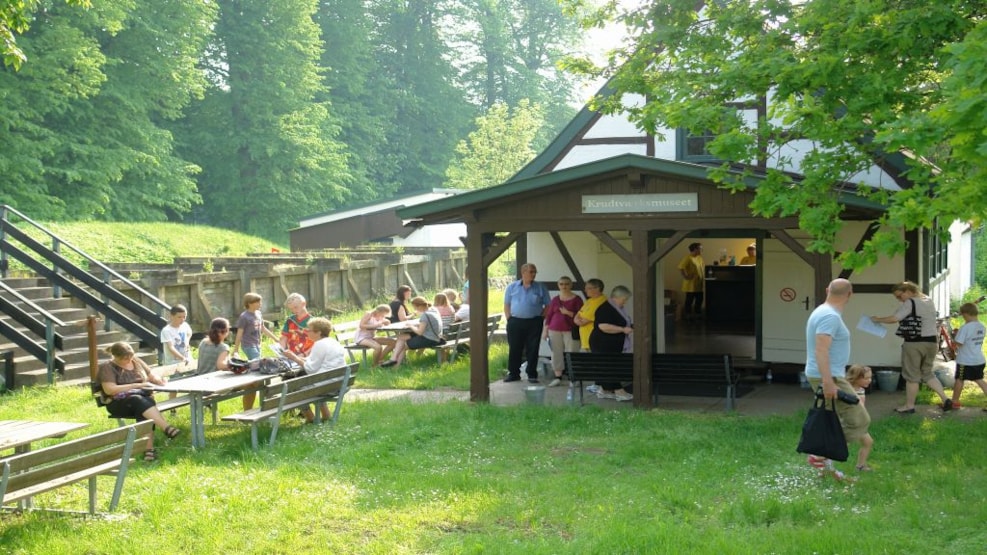 The Gunpowder Works Museum in Frederiksværk
The Gunpowder Works Museum is an exciting attraction for both adults and children. The gunpowder mills are lined up in the beautiful landscape along the canal that runs through Frederiksværk town.
The gunpowder mills are unique in their kind. They lie like pearls on a string along both sides of the canal.
An industrial monument of international standard. The small open-air museum is one of the world's best-preserved Gunpowder Mills with buildings and working machines from the 18th century.
Several old black powder mills with matching workshops are preserved together with a working watermill, all with original drums, machines and tools.
Here, in more than a dozen well-restored buildings, you can see the old machines working - some powered by water wheels, others by electric motors.
Opening hours & Admission:
The Gunpowder Works Museum opens for the season on Wednesday, June. 1 2022 at 11-16.00. It is open Tuesday-Sunday from 11-16.00. Please note that the entrance fee is DKK 75.00 (children and young people free). On the other hand, it is a joint ticket that can also be used for Knud Rasmussen's House in Hundested. The combined ticket is valid for one week. The Gunpowder Mill Museum is part of The Industrial Museum Frederiks Værk.