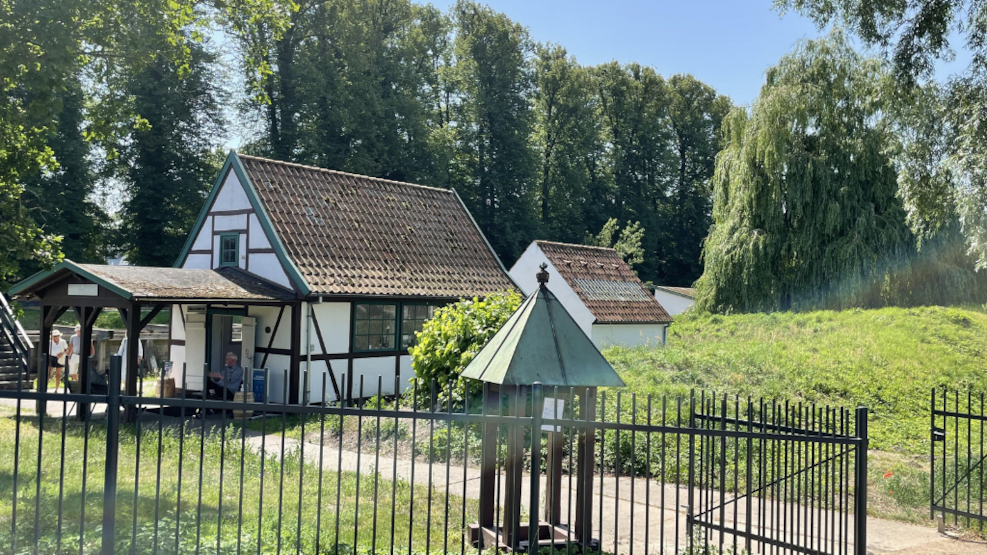 Gunpowder Works Museum in Frederiksværk | Gunpowder and Cannons for the whole family
The Gunpowder Works Museum is an exciting historical attraction for both adults and children. The gunpowder mills are lined up in the beautiful landscape along the canal that runs through Frederiksværk town.
The gunpowder mills are unique of their kind. They are lined up like pearls along both sides of the canal.
In more than a dozen well-restored buildings, you can see the old machinery at work - some powered by water wheels, others by electric motors. You get a good insight into the history of gunpowder production and learn that it was a dangerous occupation for the workers.
The risk of explosions can also be seen in the landscape itself - in the form of protective barriers and tall trees whose function was to catch debris and severed limbs when things went wrong. At first glance, it's hard to grasp that the history of the place has its origins in war, death, and tragedy.
Opening hours & admission
Monday: closed Tuesday - Sunday 11:00 a.m. - 4:00 p.m.
Season: May 27 to August 27, 2023, and week 42 from October 14 to 22, 2023.
Admission fee: 75.00 DKK | Children under 18 have free admission.
During the summer season - June, July, and August - there are free guided tours for children (and their escorts) every Sunday at 1:00 p.m. These tours last half an hour. Open during the autumn holiday week 42 Monday-Sunday from 11:00 a.m. to 4:00 p.m.
History
The gunpowder works were founded by Major General J.F. Classen in 1758. The factory produced gunpowder for military and civilian purposes for over 200 years and was in operation until 1965. It is a well-preserved cultural environment, contributing to Frederiksværk being named one of Denmark's 25 finest industrial monuments in 2007. Part of the area is home to private companies and many of the municipality's associations.
The oldest part of the gunpowder factory area is now a museum. A few steps from the gunpowder mills are two original complex parts, namely the Charcoal Burner and the Sulfur and Saltpeter Magazine, built in the 1760s. Nevertheless, gunpowder was produced here for Denmark's army and navy for more than 200 years. The work with gunpowder itself was also dangerous. It occasionally happened that a mill exploded and caused death and mutilation.
A much more festive aspect of the history is the use of gunpowder for hunting and fireworks. Many old machines are preserved and functional at the museum, and there is positive communication on all the topics related to gunpowder production - the composition, hydropower, working conditions, usage, etc.