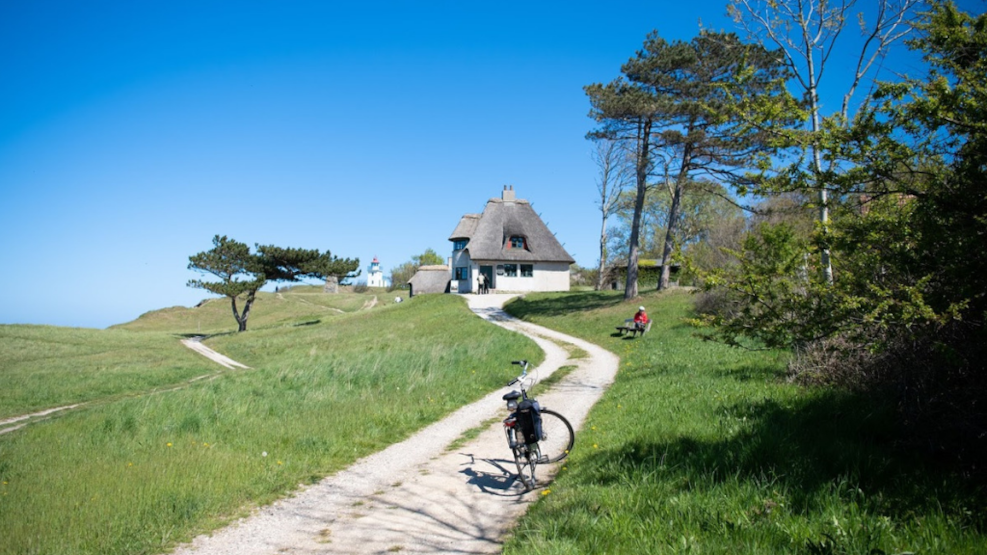 The Halsnæs Path
Halsnæsstien-on foot or by bicycle. Halsnæsstien is surrounded by water on three sides; to the north Kattegat, south and west the calmer waters by Isefjord and Roskilde Fjord.
Halsnæsstien connects the diverse environments on Halsnæs with each other and along the way passes all three landscape types that are found in the area, as well as four small urban communities, Sølager, Lynæs, Kikhavn and Torup.
The route is in its full length approx. 12 km. and takes about 3 hours to walk. The trail has no specific start or endpoint; you can start where you want and go as far as you want.
Note that it can be challenging to walk east of Lynæs harbour. Instead, follow St. Karlsmindevej all the way. The trip can also be walked along the scenic pedal/hiking trail across Klintebakken. Please note, however, that this footpath, with its hilly and winding course, can be a dangerous combination for hikers and cyclists. Therefore, the map of Halsnæsstien does not show the road via Klintebakken, but only access along Store Karlsmindevej in both directions.
In several places along the route, you can get very close to the fjord and enjoy the view down into Roskilde Fjord and Isefjord.