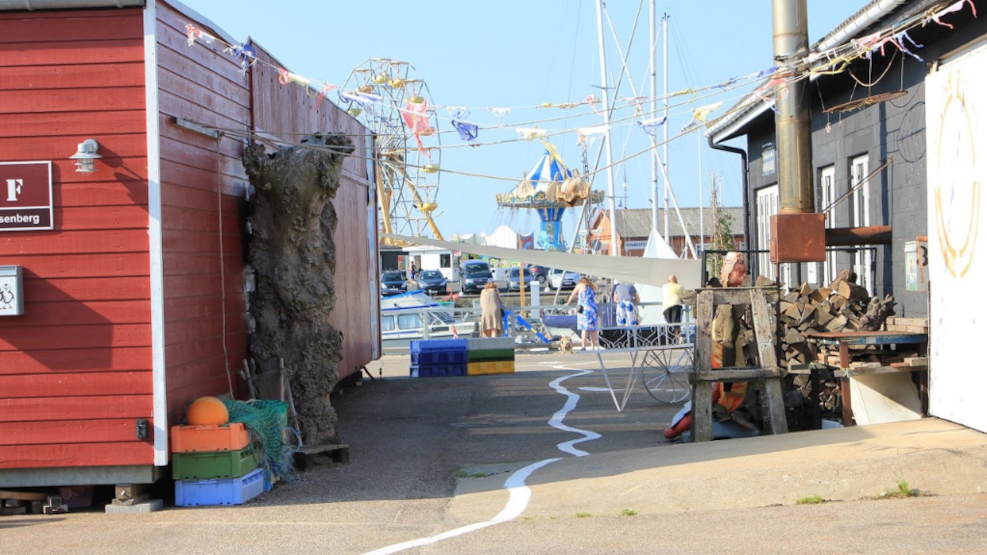 Harbour Festival in Hundested | Four enjoyable days at the harbour
Are you going to the Harbour Festival in Hundested...? Yes, indeed! From July 6th-9th, 2023, you can join the celebration in the harbour town again. 
The Harbor Festival in Hundested takes place in the area by the Rørvig Ferry. Welcome, to four enjoyable days at the Hundested Harbor.
The annual harbour festival in Hundested always starts on Thursday with a giant bingo. Friday morning is reserved for the daycare centres to enjoy the entertainment. On Friday at 4 pm, the harbour festival officially opens, and Tivoliland runs with bumper cars, carousels, slot machines, and much more, ensuring entertainment for all ages. There are food and drink stalls and plenty of activities.
In "Kulmulen", the famous fish fillets are served, which can be enjoyed on the quay or at home in the garden with a cold beer or a bottle of wine. Later in the evening, a dance is played in the tent.
Saturday offers the main attraction, "Slidskeræset", in the harbour basin. When evening approaches, the dancing begins again. 
Sunday features several competitions on open water when "travaljeroning" (a type of rowing competition) takes place at Nordmolen. Come and cheer on all the teams as they compete for the trophy. 
Practical information
Date: July 6th-9th, 2023
Program: See the program on Facebook.
Price: Free admission
Location: Nordmolen, Amtsvejen 1, 3390 Hundested