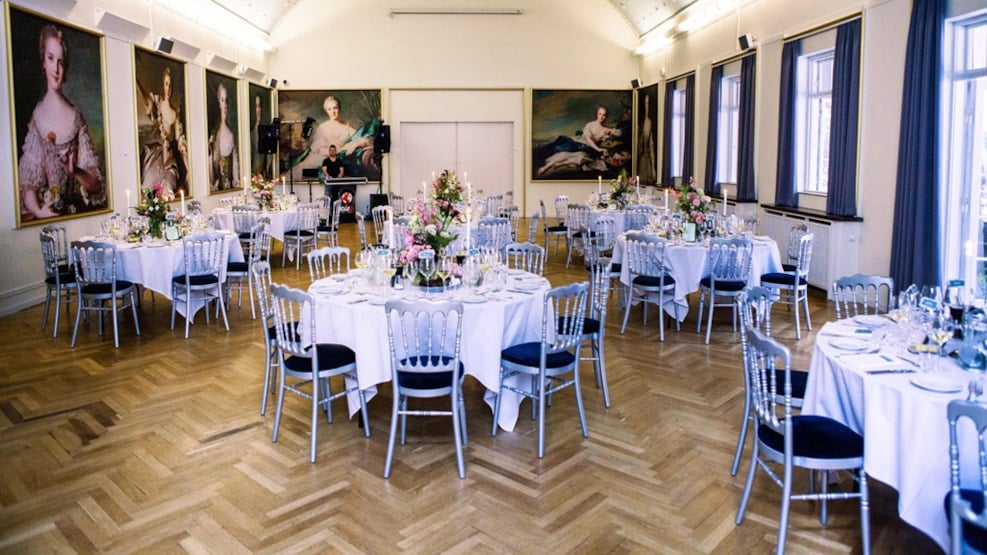 Have the party at Fredensborg Store Kro
With a central location in picturesque North Zealand, with Esrum Lake just a stone's throw away and with Fredensborg Palace and the royal family as the closest neighbors - Fredensborg Store Kro creates the ideal setting for your wedding.
Wedding in Royal North Zealand
At Fredensborg Store Kro, there is a long tradition of providing the backdrop for the most significant celebratory events, such as weddings. The starting point is always to offer a beautiful and unique experience you will treasure as a memory for many years.
Celebrate your wedding in the most beautiful surroundings and state-of-the-art wedding venues at Fredensborg Store Kro.
All elements seamlessly come together to be harmoniously coordinated. The head chef crafts the menu according to your preferences. You can choose from our fixed menus, curate your menu from the selection, or voice other preferences, which will naturally be considered.
The service staff does everything possible to ensure your wedding becomes an unforgettable experience.
It all begins with an informal conversation about your desires, and you are always warmly invited to explore the premises and engage with the staff.
Contact Store Kro in Fredensborg
Contact Fredensborg Store Kro by phone: +45 7171 2121 or by email: info@storekro.com