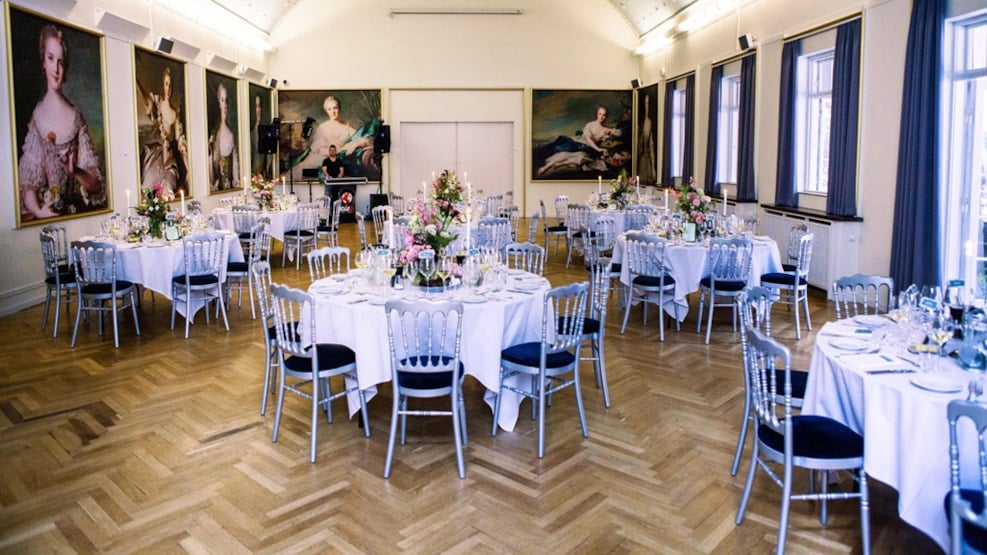 Have the party at Fredensborg Store Kro
With a central location in scenic North Sealand with Esrum Lake only a throwaway, with Fredensborg Castle and the royal family as the nearest neighbour - Fredensborg Store Kro forms the ideal setting for your wedding.
We have both larger and smaller function rooms with terraces and outdoor areas with the possibility of weddings. In addition, there are 100 rooms so that your guests can stay overnight after a festive evening.
WEDDING PACKAGE:
8-hour event (starts at 17.00 / 18.00)
Welcome drink
Ice water and bread on the tables
4-course dinner
Company wines ad libitum during dinner
Coffee / the
Simple flowers
DKK 1,195, - pr. Person
In addition, we can offer:
Bar ad libitum from DKK 295, - pr. person
Night food from DKK 125, - pr. person
Flower decorations DKK 295, - pr. PCS
Reception incl. bubbles and homemade snacks
Contact us for a non-binding tour of our idyllic and historical setting as well as a tailor-made offer.
Contact: info@storekro.com