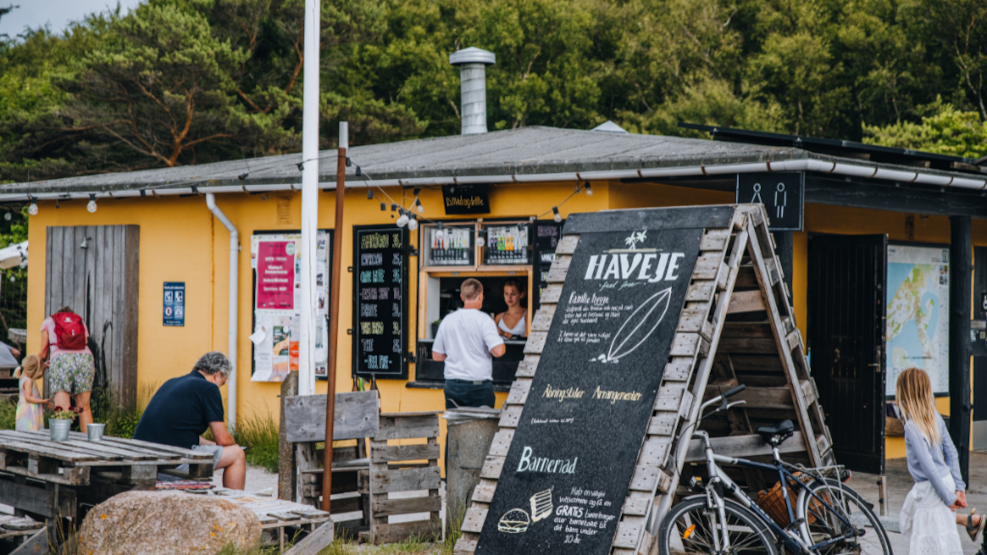 Haveje Beach Café | Liseleje
Very close to the beautiful beach in Liseleje is the café-fast food restaurant Haveje.
The beach café is an oasis of refreshments, live music and a cosy atmosphere.

It is open every day of the week from 11 am-9 pm, and on selected days, there is live music. Here burgers and fries are served to the sound of the ocean's crashing waves.
Information point
Haveje also serves as a tourist inspiration for the area. This means that you can pick up tourist brochures, city maps and maps of North Sealand, bicycle maps of the North Coast Path route 47 and hiking maps of the Tisvilde fence.