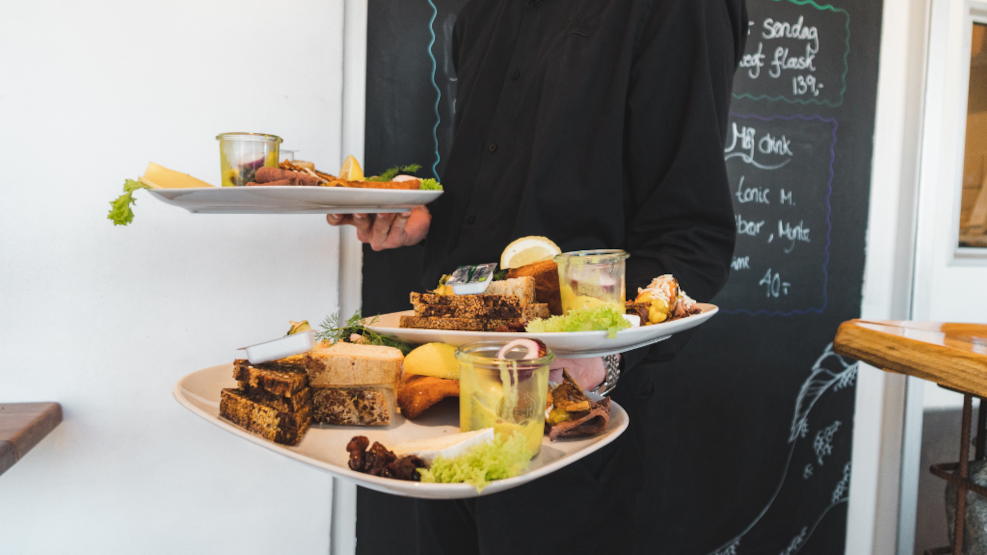 Havfruen Hundested
Enjoy the beautiful view and a delicious meal at Restaurant Havfruen. Tasty and flavoursome food made from scratch. 
Fish restaurant in the middle of Kulturkajen at Hundested Harbour
Havfruen is located right in the middle of Hundested Harbour. Here you can enjoy yourself directly by the pier with the most amazing views.
In addition to the popular homemade plaice fillets, other dishes include the famous fish and seafood dish, "stjerneskud", and a traditional lunch platter. 
You can enjoy the lovely harbour views in all kinds of weather, as you can sit upstairs and downstairs - both inside and outside. 
In Havfruens coffee bar, you can buy a great cup of espresso, café latte or hot chocolate with homemade cake or pancakes- you can choose if you want it "to-go" or enjoy it on Havfruen´s sunny terrace. 
Whether you´re after coffee, fish, seafood or just a cold beer, it´s a pleasure to relax on the quay and soak up the vibrant life or enjoy the more peaceful terrace that overlooks the harbour.