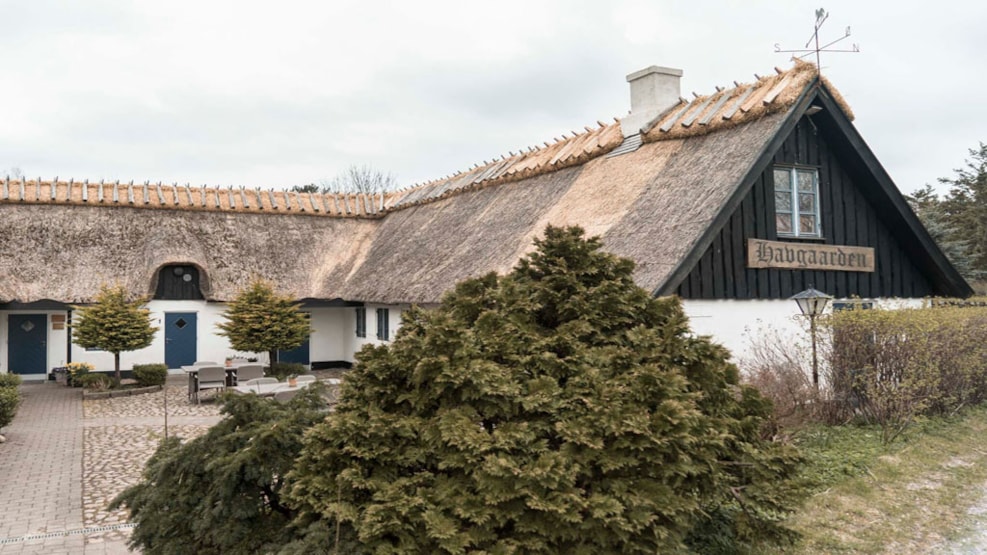 Havgaarden Seaside Hotel
Historic seaside hotel by the coast in Vejby. Havgaarden Badehotel has been located where it is now since 1825. Havgaarden's owners, Pia & Alex, are ready to give you a memorable experience, whether you are looking for a romantic getaway, to hold a conference or a wedding in beautiful surroundings.
Romantic mini vacation
You can both use Havgaarden as a bed & breakfast and explore North Sealand's many local eateries during your stay or order one of the packed mini stays, where you can sit at the table and enjoy an aperitif before you are served a delicious 3-course menu, where seasonal ingredients are interpreted in an innovative way, with quality at the top.
After dinner, you can enjoy a sunset walk on the beach before calming down in the lovely rooms with the atmosphere of an old-fashioned beach hotel.
Vejby Strand
Havgarden is ideally located right in the middle of North Sealand. A great starting point for hiking, biking or a trip around to the local taste experiences.
At Havgaarden, the hosts are top-notch. You can read the great reviews on TripAdvisor.
When you book one of the 18 rooms, you book a charming, cosy, and authentic beach hotel atmosphere. See the different room types at Havgaarden. The hotel's restaurant serves food prepared with love and passion. You do not have to stay overnight at the hotel to enjoy a meal.
The beach hotel is located between Tisvildeleje and HeatherHill, just 45 min. drive from Copenhagen