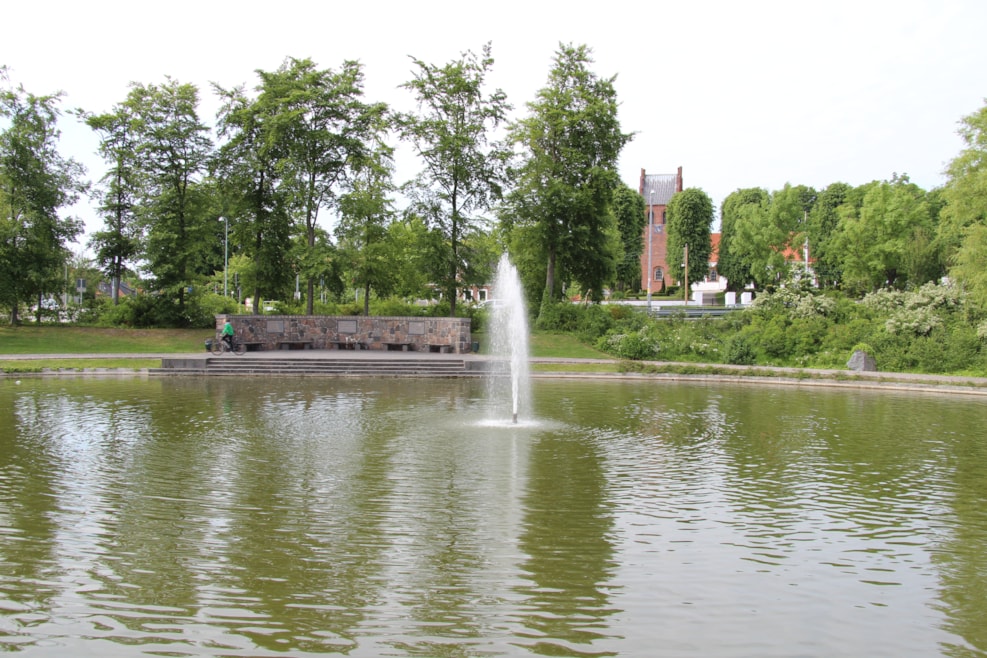 Helsinge
Helsinge town is a charming and dynamic commercial town, often called Gribskov Municipality's "capital". There are more than 2,000 free parking spaces. So parking isn't a problem when you want to shop in any of the many supermarkets and specialist stores.
Helsinge is a lively commercial town, where you can find most makes of car at the town's car dealerships.
The beautiful village pond is a restful and green oasis in the heart of the lively town, with lawns, flowerbeds, benches and large old trees.

It is has a large, lovingly restored memorial wall dedicated to humanist Christiern Pedersen.

During the summer, there is often music and entertainment in the town's public spaces.