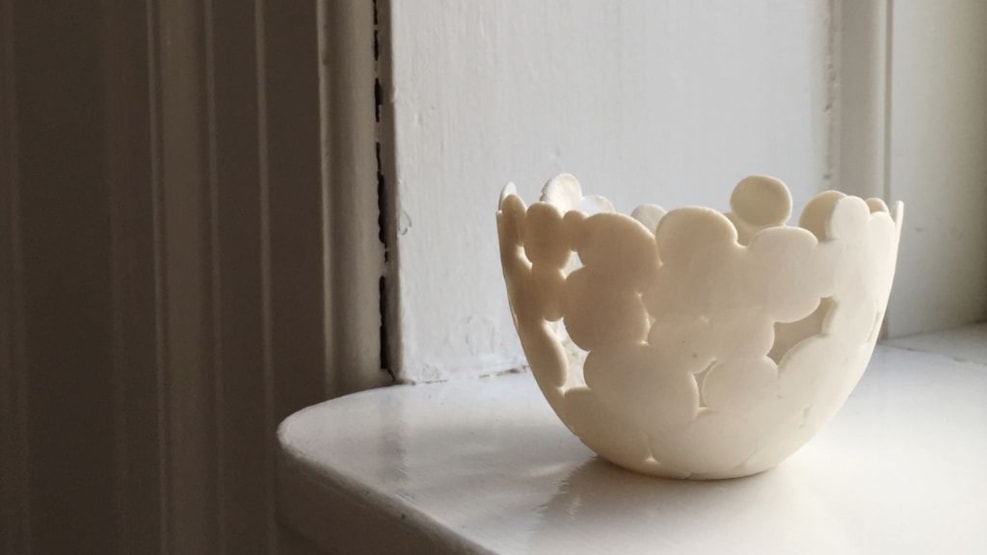 Hiiri - Ceramics, jewellery, and unique pieces in Rågeleje
Experience Jeanette Hiiri Marquart's ceramics, jewellery, and unique pieces in her studio in Rågeleje. The works are inspired by the Swedish nature, particularly with pine trees, moss, and lakes.
Everything is handmade
Jeanette Hiiri Marquart is a ceramic artist with a studio in Rågeleje. She works with both functional objects, jewellery, and unique pieces, and everything is handcrafted by herself. In the beautiful nature of North Sealand, she lives and works with her art on a daily basis.
Visit Jeanette Hiiri Marquart in her studio
You are invited inside
Nature is a recurring source of inspiration in her work, perhaps because she grew up in a world of pine trees and moss as a Swede.
Contrasts and textures are also areas she often explores in her pieces. Surfaces covered in growing elements and textures that are so tactile that you can't help but touch them. Clay holds a wondrous poetry - and you are invited inside.
The art is inspired by her home country, Sweden
Jeanette Hiiri Marquart was originally born and raised in Sweden but has been living in Denmark since graduating from the Danish Design School. She also participates in markets and exhibitions with her ceramics.