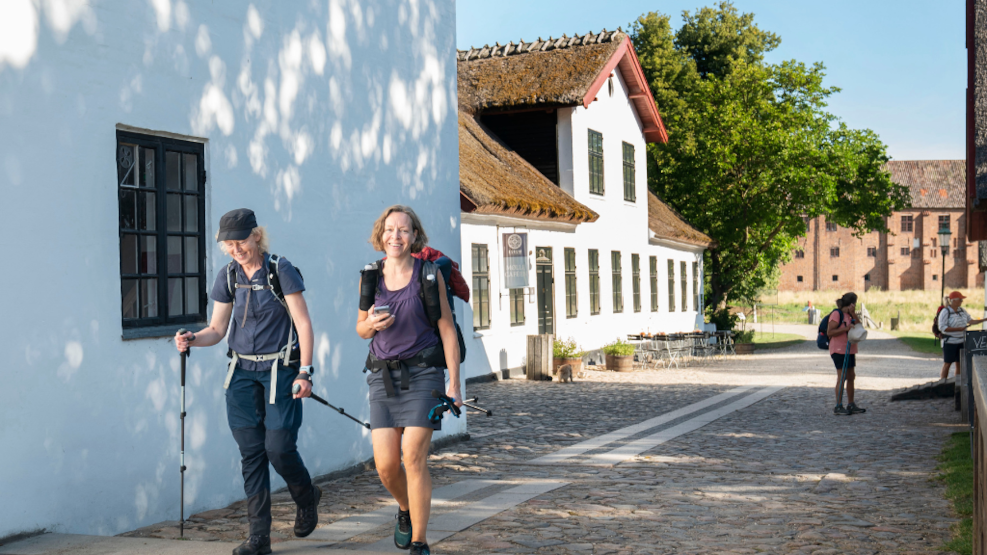 A hike in the footsteps of the Danish kings
70 kilometres on three days from Friday 11 August to Sunday 13 August 2023. "Kongernes Hike" is a hike with a historical twist – and some pampering!
We will follow the footsteps of the great Danish kings and get all the nice stories (both the historically correct ones and the more fantastic ones) about the kings, wars and love, and about family and betrayal.

At the same time, we pay a tribute to the local producers of the delicate commodities. As a participant of the "Kongernes Hike" (the Kings' hike) you get a chance to taste some of the best commodities which North Sealand has to offer.
Be part of "Kongernes Hike" from Kronborg to Marienlyst Castle, on to Gurre Slotsruin (Gurre Ruined Castle), Esrum Abbey and Søborg lake and ruined castle. We will pass Gilleleje Harbour and end in Hornbæk.
The hike goes through North Sealand's big beech forests when we hike through Teglstrup Hegn and Gribskov.
"Kongernes Hike" consists of three days, and two overnight stays. 
At each camp site you can hear stories while sitting around the bonfire where you can learn more about the kings, their castles, their battles and the nature we hike in. There are also a lot of other stories you can listen to.
At the camp sites, the local chefs are ready to take extra good care of all the participants with delicious from soil to table food to feed.
You will sleep in your own tent and you see to your own equipment, walk with new and old friends and get spoiled when you arrive at the camp sites.
The hike starts by Kronborg Castle on 11. August 2023 and ends in Hornbæk on 13. August 2023.
You find more information about prices and the final programme on the website.