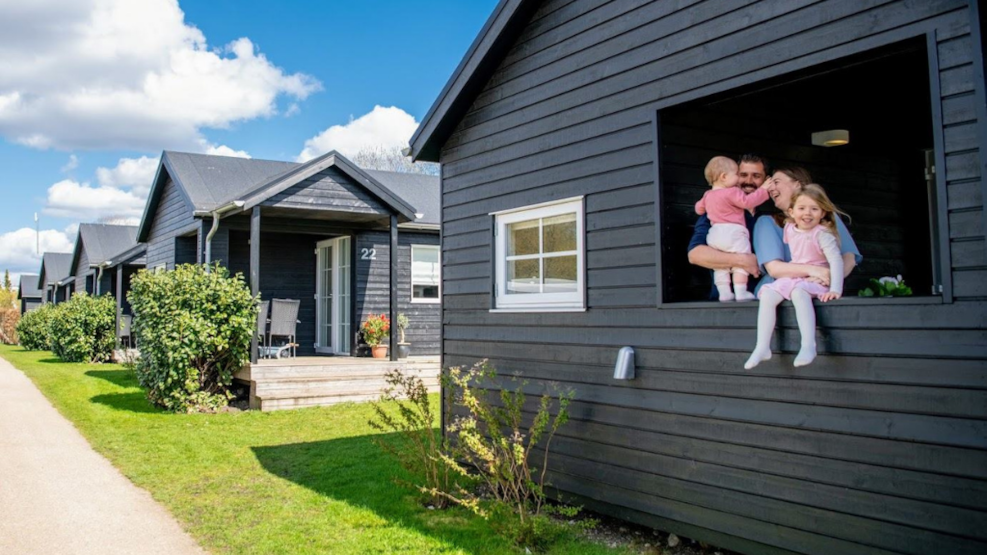 Hillerød Camping
Welcome to Hillerød Camping – a green oasis in the middle of North Sealand next to Frederiksborg Castle – elected Denmark's best camping site in 2022
Hillerød Camping is a flowering oasis filled with flowers and plants in a very relaxed and calm atmosphere.
The site is within walking distance of the world-renowned attraction Frederiksborg Castle and the Baroque Gardens, the Castle Lake and Hillerød's wonderful shopping and café environment. The bus and train station, Hillerød Station, lies a 15 minutes' walk from the site. Here, you find connections to all the interesting sights and attractions in North Sealand and the Danish Riviera plus trains to Copenhagen every ten minutes.

Organisation and facilities of the camping site

At Hillerød Camping, you find an excellent environment for caravans and auto campers and separate areas for campers. There is also a nice little playground with a trampoline, etc., a large TV and dining room, a large well-equipped camping kitchen and a laundry. There is free hot water in the kitchen and bathing facilities. Modern service building.
Renting of cabins

The site has 17 cabins in 3 different sizes and renting of caravans. For instance, you can choose to stay in our lovely 35m2 comfort cabins. The cabins are located in quiet and tranquil surroundings and are equipped with 2 nice bedrooms and a bed-loft. Room for a total of 6 persons (max 4 adults and 2 children) and with a bath and toilet plus a small kitchen. Please call for prices and vacancies.  The comfort cabins can be rented all year round!
Sale of Copenhagen Card

Buy a 24 hour, 48 hour, 72 hour or 120 hour CPH-Card at the camping site.

You find more information about prices and facilities on the website.