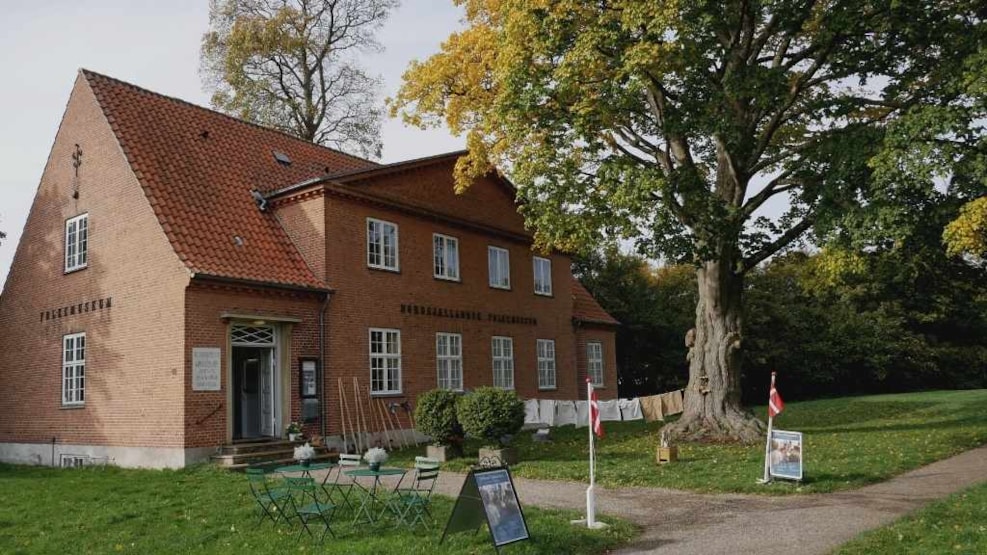 Hillerød Town Museum - Museum Nordsjælland
Hillerød Town Museum is an atmospheric and cosy museum which tells the story of Hillerød throughout 500 years: from medieval village to royal borough and until today.
History is brought alive through exhibitions and tableaux which makes a visit to the museum a fun and enjoyable experience for both children and adults.
To mention a few: A giant stag welcomes you! You can also see what an ambulance looked like in the old days.
Time Street
In Time Street on the first floor, you can experience a journey through the 19th and 20th centuries. Look into the recreated shops and workshops that have existed in Hillerød, see the old classroom, and enjoy everyday situations and snapshots from the past.
The Graphic Museum
In the basement lies the working Graphic Museum, where former printers and typesetters passionately keep the old craft alive. Watch them work with the machines Wednesdays from 11 am to 2 pm.
Souvenirs and café
On the ground floor, you can find souvenirs like traditional toys, tools and sweets, as well as books and publications. In the museum's small café you can buy coffee, tea and snacks you can enjoy at the cafe tables inside or outside in the park.