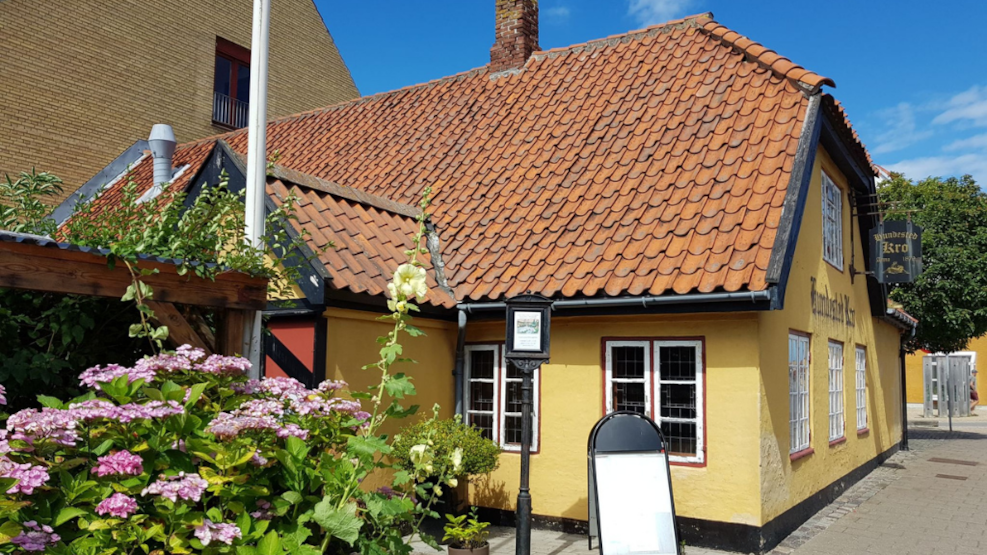 Hundested Bed & Breakfast | With sea view close to the harbour and beach
If you are looking for a holiday in an old inn, then Hundested Bed & Breakfast is the place for you. It is centrally located in the middle of the city with only a few minutes walk to the beach and the harbour and is thus a prominent base for a weekend visit to the port city of Hundested.
Authentic old-fashioned holiday, it characterizes Hundested Bed & Breakfast.

Hundested Bed & Breakfast is located in the middle of Hundested, very close to Hundested harbour, the city centre, the station with a train connection to Hillerød and within walking distance of beach, art and culture. It is obvious from the hotel to experience the city and the harbour and a good base for experiences throughout North Sealand.
It is decorated in an authentic style as in the old days. The staff makes a virtue out of elevating the personal service to every guest, creating a comfortable and memorable stay where everyone feels welcome and comfortable.
Facts about the hotel

Hundested Bed & breakfast was established in 1879 and has since been expanded and renovated over time. There are 34 rooms, 8 of which with a balcony overlooking the harbour. It has disabled access, and it is suitable for wheelchair users.