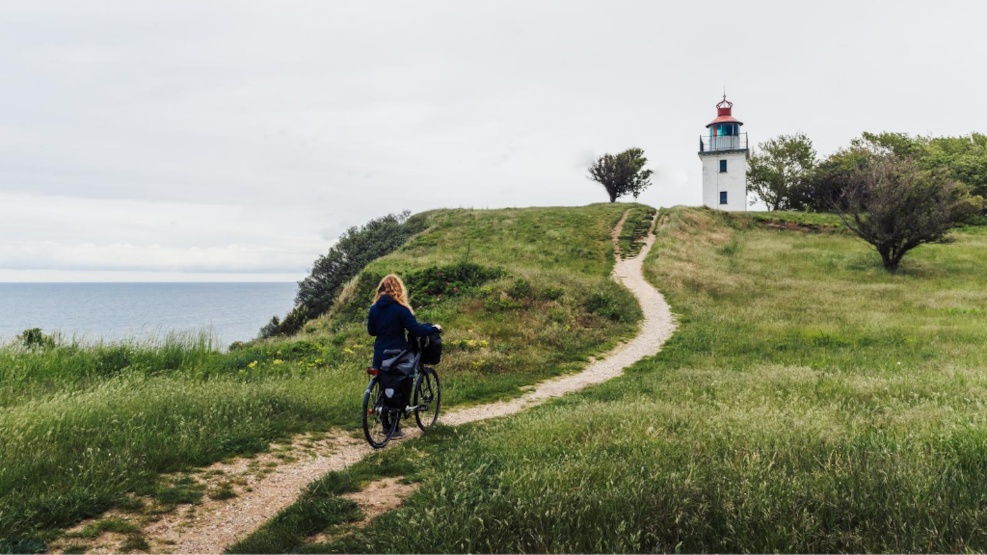 Hundested Bikes
Take a trip around beautiful North Sealand on a rented bike. Just leave the old man at home and go on holiday.
The beautiful North Sealand by bike.
North Sealand is a beautiful area to go on a bike ride in. You can follow one of the bike routes such as the North Coast Route Trail, or just explore the area yourself.
If you have not taken the bike with you, it is no problem. At Hundested bicycles you can buy, rent and have bicycles repaired.
Hundested bikes have bikes for every need; ordinary adult bicycles, children's bicycles, electric bicycles, racing bicycles and mountain bikes. Helmets and highchairs can also be purchased.
Hundested bikes are located in Nørregade in Hundested and is a nice little shop.
Practical informations
Opening hours
Monday: 09: 30-17: 00
Tuesday: 09: 30-18: 00
Wednesday: 09: 30-18: 00
Thursday: 09: 30-18: 00
Friday: 09: 30-18: 00
Saturday: 10: 00-16: 00
Sunday: closed