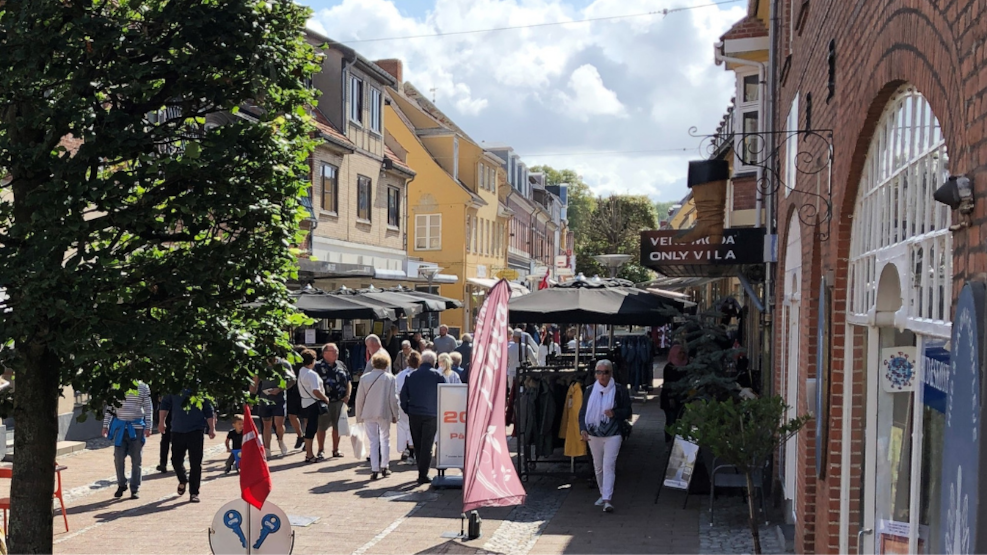 I Noord Shoppingcentre and shopping in Frederiksværk
At the end of the pedestrian street in Frederiksværk is the cosy centre I Noord, and together with all the other shops in Frederiksværk, you will find what you need for any occasion.
You will have an excellent experience when you visit the shopping centre I Noord. There are many great items in all the shops, and the service is top-notch.
Of shops you will find the following: Matas, Fakta, Bella Lingeri, Frisør Park by Pigalle, Centerbageren, Bog & Idé, Intersport, Normal, Shop 19 and Zalza.
At the front of the centre is a large parking lot with more than 600 free parking spaces. In the centre, you can also find tourist information for North Sealand. 
In the cosy pedestrian street, you will find shops such as Is Salonen, Loppehjørnet, men's stores, women's shops with a large selection, Puls, HL Mode, Imerco, Kop & Kande and many small speciality shops, including Skjold Burne with a large selection of wine, spirits and gift items. You can also shop for gold, silver and jewellery at S. P. Løkke and Ure & Smykker, and if you need new glasses, there are several opticians in the street. There is also a large pharmacy and three banks, and several hairdressers.
In parallel with the pedestrian street, you will find the canal that winds through the city. You can park here, and it is free to park by the canal. Idyllic bridges over the canal easily lead you to the pedestrian zone and all shops, cafes and restaurants.