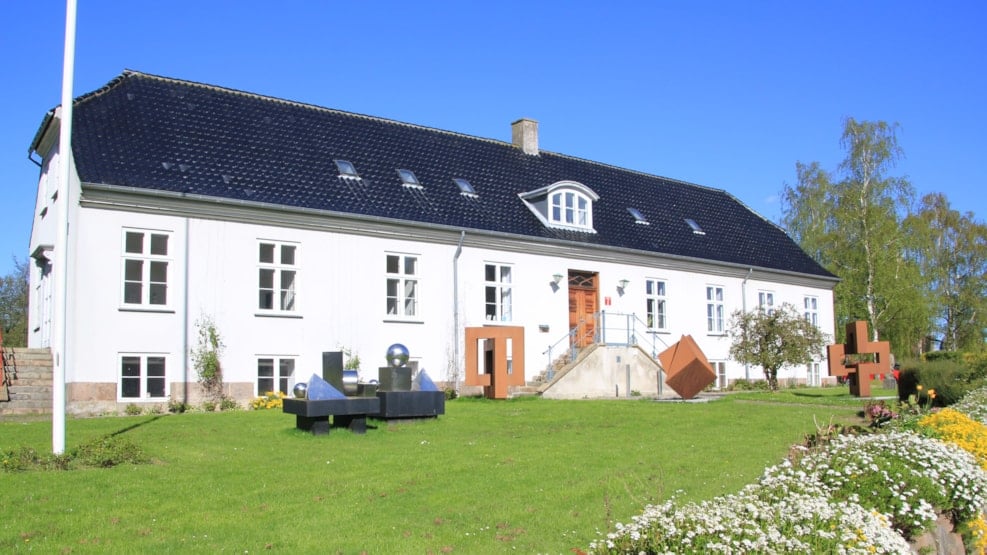 Information point | Annaborg Hillerød
VisitNordsjælland Tourist inspiration is located right next to Federiksborg Castle parking lot, Frederiksværksgade 2A, in the beautiful old building, Annaborg. The house is also home to Hillerød Art Association. 
Hillerød is full of life and history and an ideal base for experiencing the rest of North Sealand. You are never far from large forests, lovely beaches, many cultural experiences, or a quick trip to Copenhagen.
So when choosing your next destination for a holiday, conference, or weekend getaway, it makes sense to choose Hillerød.
Find your way to the information point
Tourist Inspiration Hillerød is located in Kunsthuset Annaborg, Frederiksværksgade 2A, 3400 Hillerød - right by Frederiksborg Castle's parking lot.
From Hillerød Station, take bus 301 towards Ålholmparken or bus 302 towards Sophienlund. Get off at the Frederiksborg Slot or Rådhusstræde stop, and walk about 100 m to Kunsthuset Annaborg and Hillerød Tourist Information.
Opening hours 
Thursday - Sunday and public holidays from 12:00-16:00.
Plan and get more out of your stay.
At Tourist Inspiration, you can get a city map of Hillerød and the North Sealand Map, which provides an overview of bike and hiking routes, horse riding routes, and the Marguerite Route.
Take the time to study the tourist magazine North Sealand, your guide to holidays and experiences in North Sealand. Here you will find inspiration for many hours of experiences and activities for children and adults. You will learn more about why the Parforce Hunting Landscape is on UNESCO's World Heritage List and the natural and cultural experiences that National Park Kongernes Nordsjælland offers.
Where can you get tourist information about Hillerød and North Sealand outside opening hours?
www.visitnordsjaelland.com is open 24 hours a day, all year round, so when Tourist Inspiration is closed, you are not left in the lurch. The website provides information on the major attractions, the small unknown gems, accommodations, dining options, events, and more.
Search for what interests you most: active holidays, holidays for children, art & design, castles, dining, camping, or spa & wellness? You can order printed materials such as magazines, city maps, and maps through the website and book various experiences.
What is an information point, and what can you use it for?
An information point is typically located where many people already come - such as a hotel, garden centre, or shopping centre. Here you can pick up printed tourist information during opening hours, such as tourist magazines in Danish and English, city maps, and North Zealand maps - but do not expect personal tourist service. Kunsthuset Annaborg is one such tourist inspiration.
Did you not get an answer to your question?
You are welcome to contact VisitNordsjælland with questions about attractions and experiences in Hillerød at