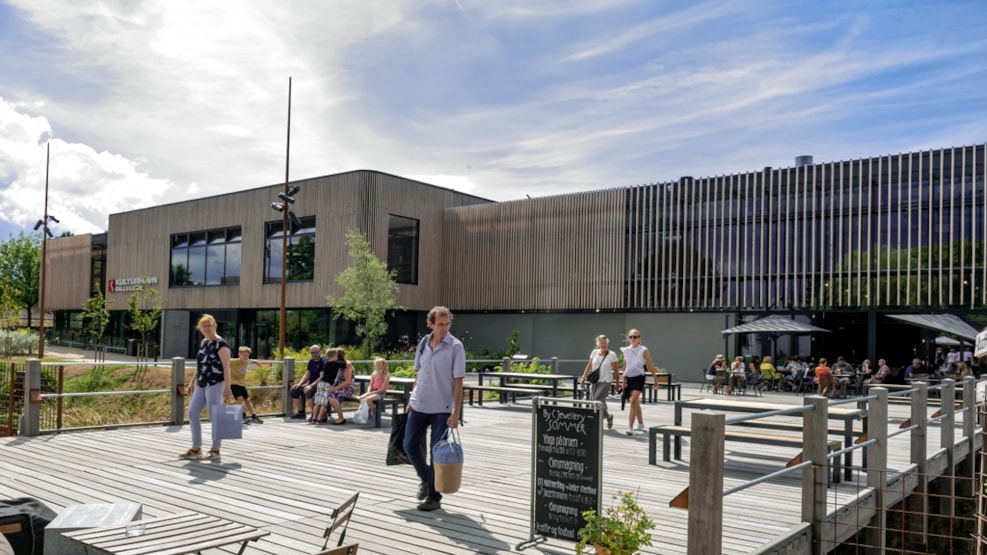 Information point | Gilleleje Culture Harbour
Tourist inspiration sites are locations where there is a selection of local and regional printed holiday material for visitors.
These locations are based on self service, so you may not expect any tourist information services there.
Gilleleje Culture Harbour.. 
.. is a unique and modern centre for culture and social life in North Sealand
Classical and modern music, food, lectures, debates, art shows, movies and books. Kulturhavn Gilleleje/the Culture Harbour has it all and attracts thousands of visitors each week, who use the library or cinema, buy a ticket to one of the many cultural events or eat in Restaurant Bolværket.
The Culture Harbour is also an architectural masterpiece, as noted immediately at the main entrance of the foyer. Good materials and high ceilings have been the vision of the house.
Year-round you can enjoy premiere films for both children and adults. Every month there are new events for all the different audiences. Since the opening in December 2016, the users of the house have both included locals and tourists, as the offers are diverse.