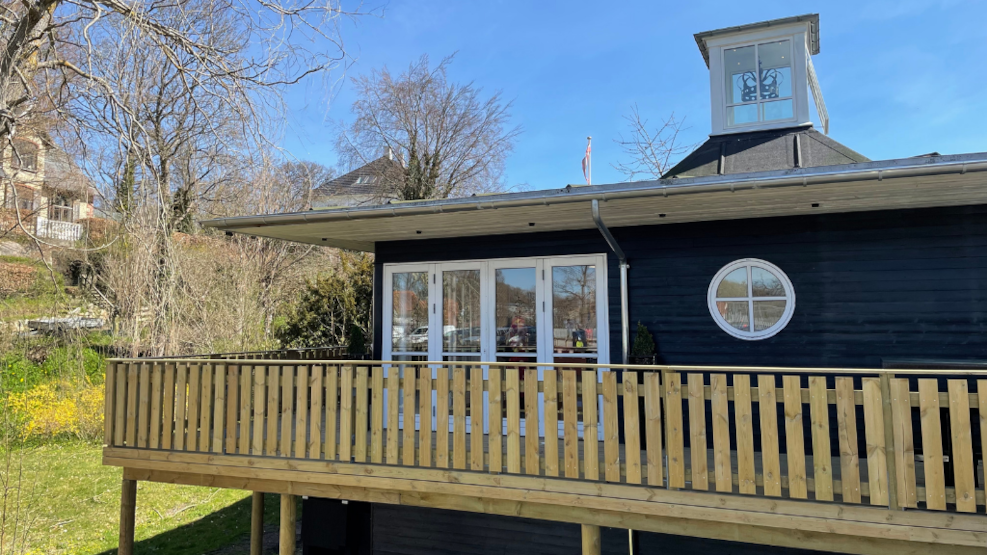 Information point, waffle house and entrance to The Kings' North Sealand National Park | Under Kronen in Fredensborg
At Under Kronen, you will find maps of Fredensborg and North Sealand and VisitNordsjællands holiday magazine. Quench your coffee thirst and get a little to the sweet tooth in the waffle house. Also, the house is an official entrance to The Kings' North Sealand National Park.
Tourist inspiration
At the tourist inspiration, you can pick up the experience map of Fredensborg, Nivå and Humlebæk, and the North Zealand map as well as this year's holiday magazine "My North Zealand. The tourist inspiration is unmanned so there is self-service.
Entrance to The Kings' North Sealand National Park
Find information about the National Park, which is located throughout North Zealand. Under Kronen is one of the entrances - ie you can find the story of the part of the national park, which is located around the castle and Fredensborg City. Read more about the National Park.
Waffle house
After a walk through Palace gardens and down to Esrum Lake or down through the shopping street in Fredensborg, you deserve a waffle or ice cream to end the trip. At the waffle house, you can sit out on the wooden terrace and enjoy the sweets. Visit the Waffle House.
The story of Fredensborg Castle and the city around the castle
In the house you will find information about Fredensborg city, experiences in the city and about e.g. Dronningerunden which is a cycle route through Fredensborg, Humlebæk and Nivå. Read more about Dronningerunden.
Public toilet
There is both a toilet inside the house and a toilet with an entrance from the outside, which is open from 8 am to 10 pm.
Practical information
Address: Jernbanegade 1, 3480 Fredensborg.
Parking: In front of the house or in the parking lot on Jernbanegade.
Opening hours: The house is open when the Waffle House is open.