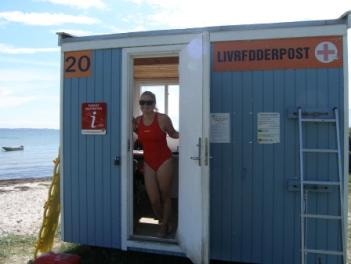 Information points | The lifeguard posts along the North Coast
On the lovely beaches along the North Sealand coast, there are 23 lifeguard stations, and here there are tourist information points when they are manned in the high season.
A Tourist inspiration is a place where many people are already coming, and where there is a reasonably large selection of printed local and regional materials to use for the holidays. It is also a place where you can not expect any real tourist expedition, as we talk about self-service.