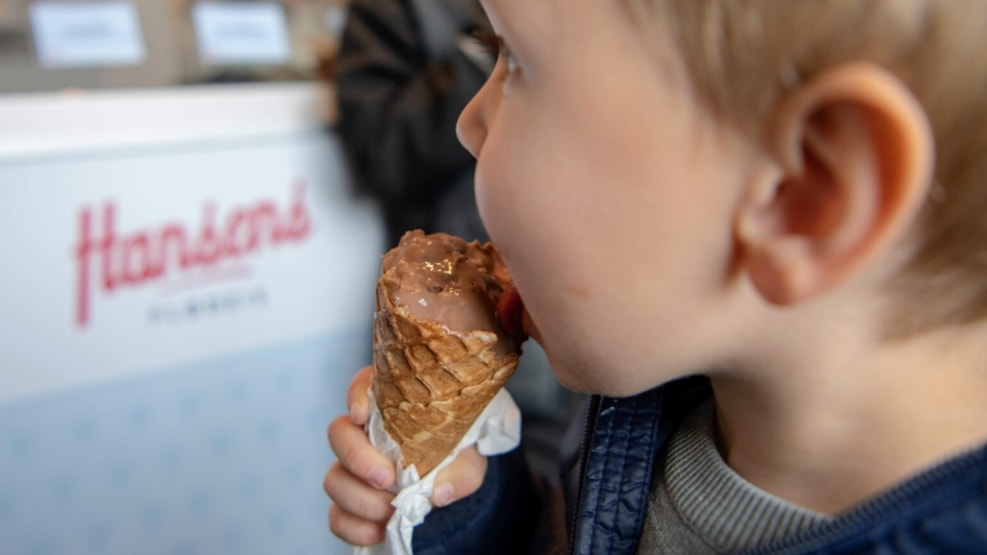 ISEN in Gilleleje
Visit ISEN in Gilleleje and enjoy the aroma of freshly baked waffles combined with the irresistible taste of Hansen's Ice Cream. Taste the excellent quality of ice cream mixed with the crispy waffle and the scent of summer. It does not get better! Read more for opening hours and other information. ISEN ice house exudes quality and good service.
At ISEN, the waffle is picky.
At ISEN in Gilleleje, they bake their waffles. The waffles are baked on an old-fashioned wrought iron, meaning that every waffle is made from scratch by hand. And as something extra delicious, they have homemade "guf!"
Service with genuine ice cream traditions
At ISEN, they have more than 25 years of experience with good ice cream, and people come from far and wide to eat ice cream right here!
Hansen's Ice Cream, as we all know.
At ISEN, it is the lovely and popular Hansen's Ice Cream that comes in your waffle. ICE has a wide selection of different flavours and varieties that consist of ice cream, sorbet ice cream, ice cream and ice cream sticks.
Gilleleje offers a lot of experiences.
Visit Gilleleje harbour, which is Sealand's largest commercial harbour. Experience the authenticity and feel the atmosphere.
On the steep site at Gilleleje Harbor, you will find a fun nature playground with lots of fun for children. The playground overlooks the harbour as you can still see the many cutters and yachts sailing in and out of the harbour.
Stroll on and visit the culture harbour in Gilleleje, which has it all. Classical and modern music, food, lectures, debates, art exhibitions, films and books.