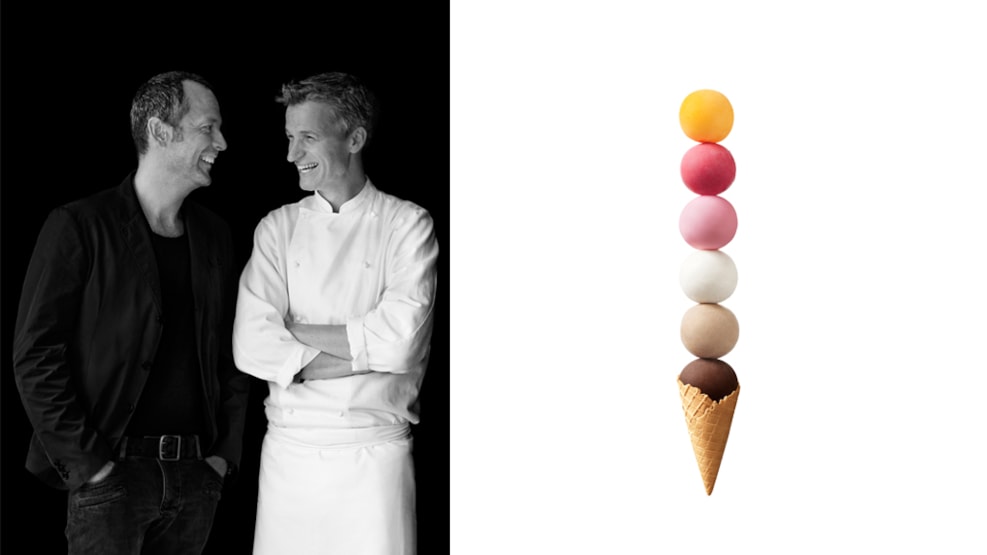 Jacob and Jakob Ice
The delicious Ice made by Jacob and Jakob Icecream can be bought in Restaurant Den Røde Tomat in Tisvildeleje
Jacob Marsing-Rossini, an expert on exquisite sea food
explores the world in search of superb ingredients.
On his way he found a vanilla so seductive,
it had to be the beginning of an ice cream adventure.
His friend, the Michelin Chef Jakob de Neergaard,
has refined his talents in the most prestigious restaurants
throughout Europe. He was rewarded a star
for Søllerød Kro.
Now he unfolds his magic talents and sense of texture,
creating ice cream that makes you melt.
The lives of the two friends are all about taste.
Pure chocolate, raw coconut, juicy fruits or
vanilla ice cream, like a silk sky with genuine black stars
that make your taste buds dance for joy.