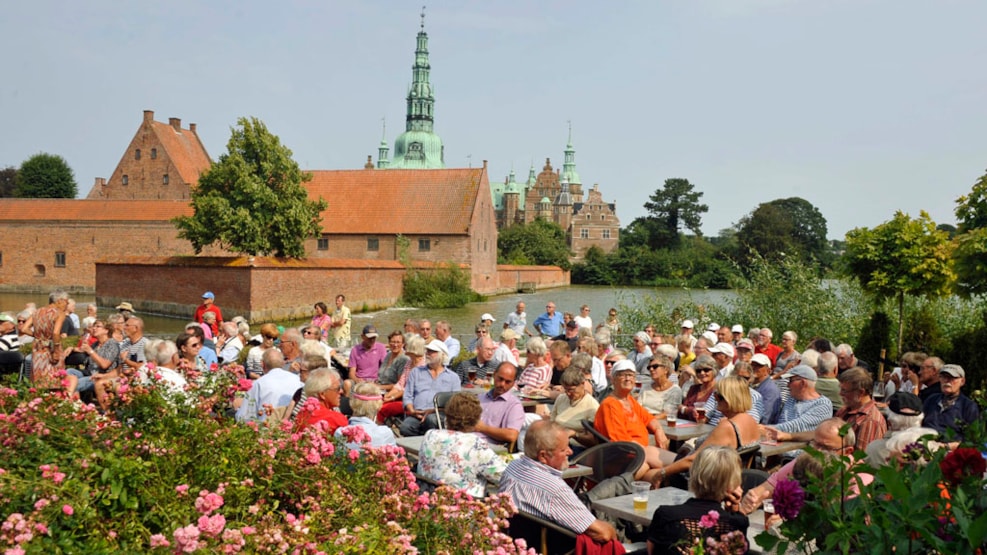 Jazz in Rosenhaven 2022
Enjoy great outdoor jazz concerts in Rosenhaven with Frederiksborg Castle as next neighbour.
From 11 June to 13 August 2022 you can listen to great jazz music while enjoying a beer or some lunch at Rosenhaven behind restaurant Rib House.
The garden is situated right down to the Castle Lake surrounding Frederiksborg Castle, so you can enjoy one of Denmark's most spectacular views during the concerts. The concerts are free, but you can't book a table in advance, so please arrive early. 

Danish and international bands
Both Danish and international musicians will entertain.

Street Parade kicks off and ends the outdoor concerts
The outdoor concert kicks off 11 June by a festive street parade through town, and at the end of this swinging summer event, once again there will be a street parade on 14 August. 


Read more in Danish at www.jazzirosenhaven.dk