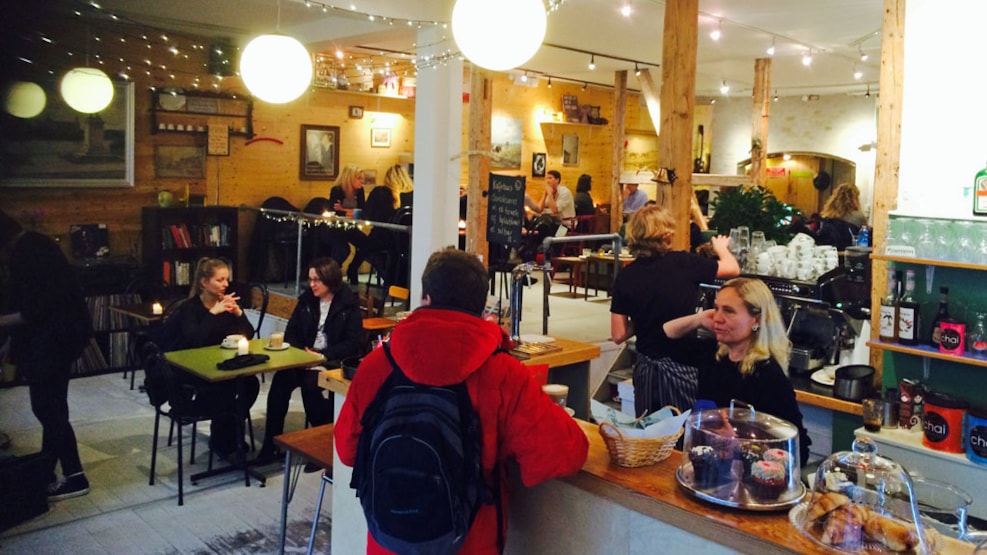 KAFFEBAR coffee shop
At KAFFEBAR right on the main pedestrian street in Hillerød, you will probably get the best coffee in town.
The decor is unconventional and cosy and the feeling is a bit like "coming home" - with a gramophone in the corner and books on the shelves, that may be swopped with one of your own.
The coffee shop has room for about 45 guests and is mostly open in the daytime. The menu changes, but every day you can buy freshly baked breakfast rolls, cheese sandwiches, cakes, various sandwiches, tapas (only on Fridays), soft drinks, beer, wine ... and of course - above all ... GOOD coffee.
Regular arrangements like OPEN MIC music afternoons and writer's afternoons – see Facebook for the updated program here