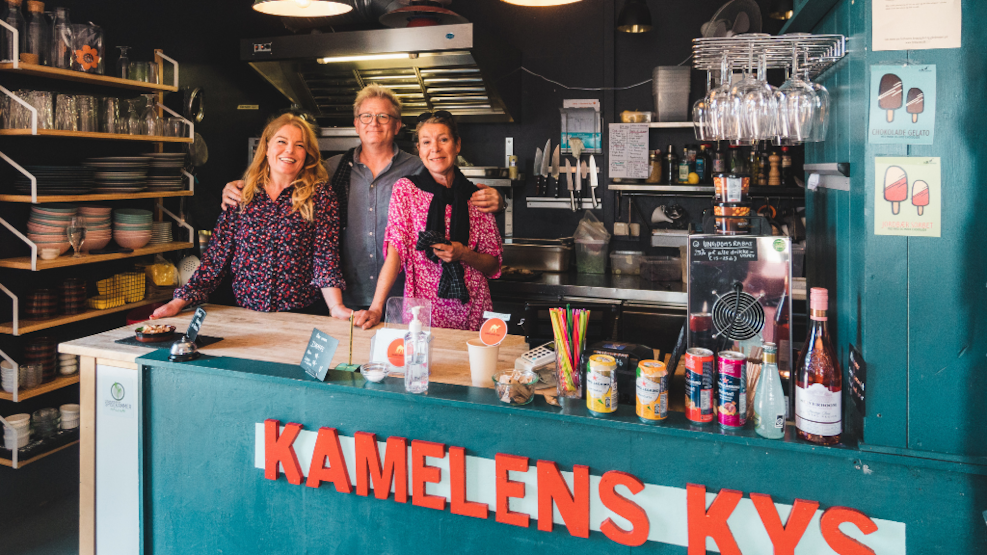 Kamelens Kys
Unique art cafe with the city's best coffee and unanticipated events. Kamelens Kys is a family run cafe located at Hundested harbour. In addition to offering coffee, cake and lunch, it is also possible to buy handicrafts. On weekends, events such as music entertainment are held.
Kamelens Kys at Hundested Havn is a small art café.
In addition to serving delicious food and coffee, all the hidden and forgotten are transformed into brilliant craftsmanship. Ranging from redesigned recycled clothing to pillows to photographs, calendars, books, lamps and light chains.
The things in the café are colourful, raw and authentic just like the harbour environment the café is a part of. Almost everything served in the Camel is made from scratch and has a local imprint.
For example. they use flour from Grønnessegaard Gods, ice cream from Tothaven and beer from Det Våde Får. All local produce. In addition, they are known for their good coffee which is freshly roasted at the local roastery, Det Lille kafferisteri. In addition, they collaborate with Spisekammeret Halsnæs
The menu at Kamelen's Kiss also offers rustic brunch, rye bread sandwiches and whatever else the chef can make.
Come and visit and enjoy the atmosphere in Kamelens Kys.
Opening hours and events:
The café is open seasonally from May to August.
Saturday and Sunday from 11:00-17:00