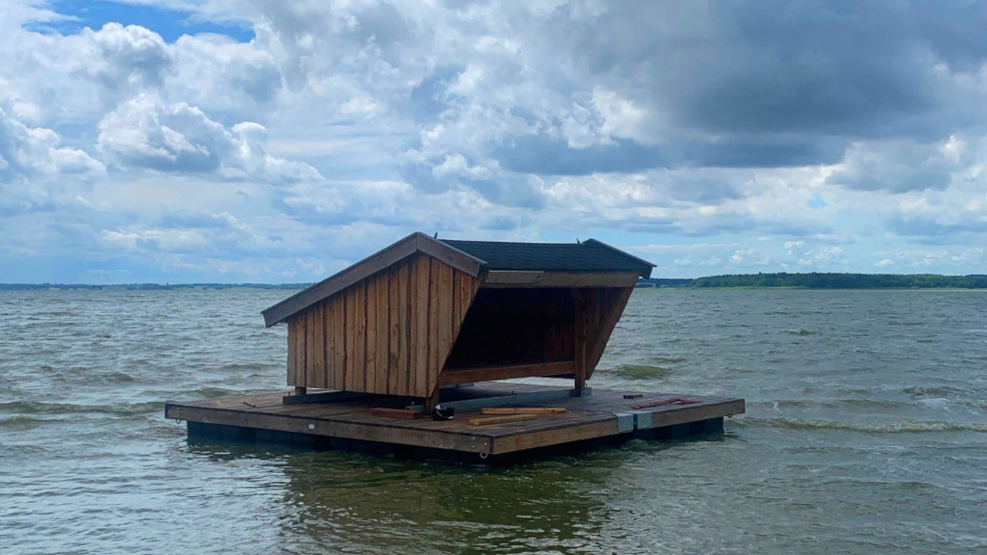 The kayak shelter on Arresø
If a nap on the blue wave was something, then the brand new shelter on Denmark's most extensive lake Arresø is definitely worth a visit.
The sea shelter is located in the water on Arresø next to Nature Center Auderød on the small peninsula, Arrenæs by Frederiksværk. It's about finding the canoe or kayak because the shelter can only be accessed from the water.
Here you can spend the night with a 360-degree view of scenic surroundings, with a view of as many as four churches, and maybe you can see the kingfisher and the sea eagle all the time.
The shelter has room for two overnighters and can only be accessed from the water. It is taken up every winter and can only be used from week 20 to week 40.
You can moor your kayak or boat to the shelter and fall asleep to the calm movements of the lake. It is a good idea to book the shelter in advance. This can be done at Friluftsguiden. Please note that you must log in to book accommodation | Book accommodation