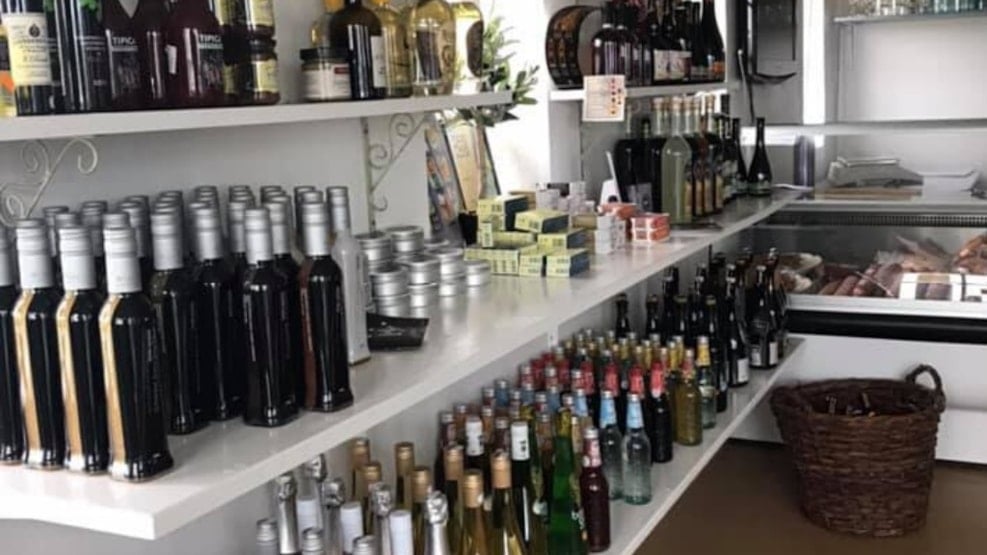 Kik-Forbi in Kikhavn by Hundested
Kik-Forbi is a farm shop located in Kikhavn by Hundested.
Our philosophy has ever since we opened in 2005 been that good quality, unique products and animal welfare are put into focus.

Animals that have lived well - tastes much better. We sell sausages, meats and cold cuts of our own animals. More we have a large selection of quality cheeses, Italian wines and delicacies, speciality beers, chocolates, tea, coffee, soap, handicrafts and much more. We make gift baskets year round for all occasions including corporate gifts. You decide the content.

In summer open our cosy little cafe. We also do catering, for such purposes as weddings, birthdays, confirmations, etc. Here we focus on quality and seasonal organic produce.

In Kikforbis farm shop, we have assembled a great selection of all sorts of goodies. We only carry products we really feel we can vouch for that are interesting to taste or owning. We are also able to deliver beautiful gift baskets and other proposals for super-good gifts for the discerning customer.