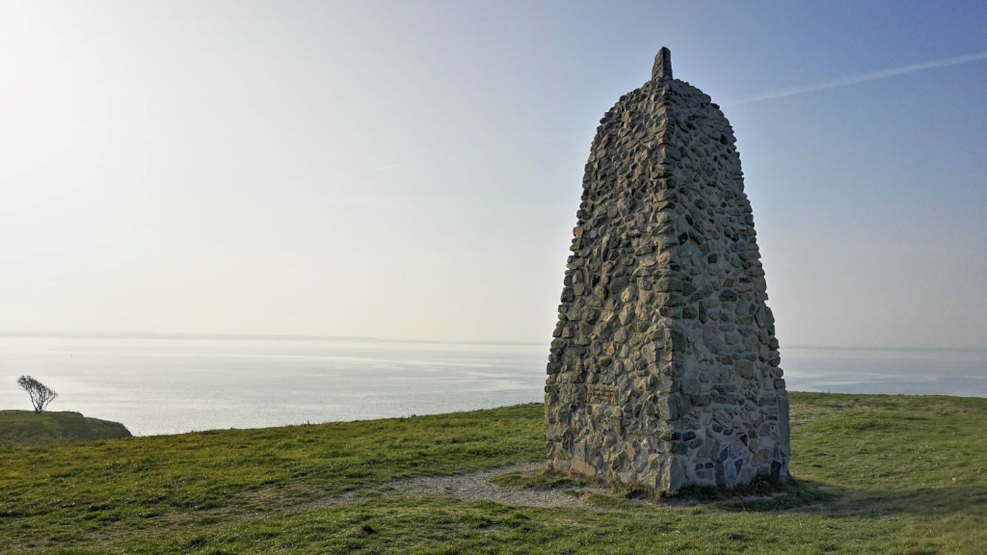 Knud Rasmussens memory cairn
A cairn in memory of Knud Rasmussen which is situated at a higher point at Knud Rasmussen's House in Hundested, is built of stone gathered in Greenlandic dwellings.
It was unveiled at a delightful spot beneath Spodsbjerg lighthouse in 1936. The stones for the cairn come from various locations in Greenland.