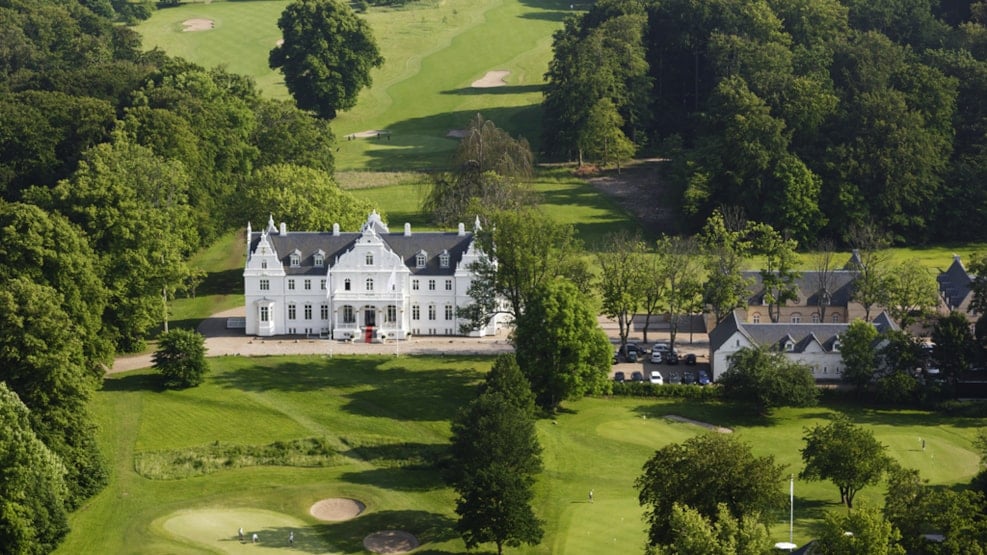 Kokkedal Castle Copenhagen
Just half an hour from Copenhagen is Kokkedal Castle Copenhagen. Are you having a party? Have a meeting? Or enjoy a vacation? then do it in a royal setting at Kokkedal Castle.
Stay, excursion and spa.
Kokkedal Castle has many ​​different rooms, so your needs can be met. Book an overnight stay in one of the rooms or book one of their stays. There are lots of low at Kokkedal Castle. Enjoy a bite to eat in the restaurant, go for a walk in the green surroundings, or go on an excursion by car or coastal railway and explore the many attractions in North Sealand.
You can also relax and recharge at the spa. Join in aqua fitness, book one of the many professional treatments or pamper yourself at one of the hotel's spa evenings.
Meetings and parties in a royal environment
Kokkedal Castle Copenhagen offers a modern and flexible setting for meetings and parties. With quick access to the house's other facilities - from the salons and sun terrace to the castle cellar's restaurant - Kokkedal Castle Copenhagen is an inspiring experience.
The six meeting rooms at the castle offer natural light and views of the park and coast. The rooms can accommodate between 2 and 90 participants and are fully equipped with modern audio equipment, flipcharts, whiteboards, pens and pads. And whether you are celebrating a wedding, confirmation, company party or something completely different, Kokkedal Castle can ensure that it will be an experience you will never forget.
Participants also have free internet access and parking. Kokkedal Castle Copenhagen is just a 30-minute drive from inner Copenhagen and within a 40-minute drive of Copenhagen Airport.