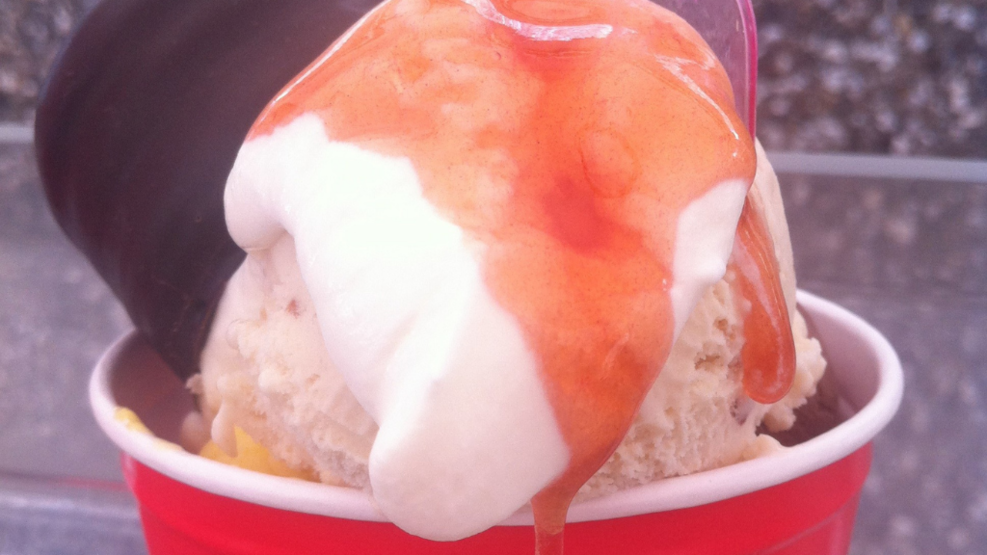 Kollerødgård Ice cream & Wine
Ice cream dairy, visitor farm, winery and rental. Kollerødgård in North Sealand is a visitor farm with many possibilities. Taste the ice cream from the farm's cows, visit the vineyard, see a modern farm in action, or rent premises for your party.
Welcome to Kollerødgård, where you can both taste and buy lovely ice cream and locally produced wine.
Close to Gilleleje, you will find this visitor farm, where both ice cream and wine are produced. Both with great love for the local produce. On this family-run farm, the adventure started with producing the most fantastic ice cream with the milk from the farm's cows. Later, the interest in growing their ingredients for ice creams, such as blackberries and rhubarb, followed.
In 2020, the first vines were planted, and now you can also pick up your fresh summer wine from Kollerødgaard's grapes. Here are both white wine, rosé and orange wine.
Opening hours in the farm shop
There are no fixed opening hours, so just come by. You will find the ice cream in a freezer, where there is always a wide selection of ice cream. The wine is on the shelf. You can pay in cash or with Mobile Pay.
The animals
The farm has 120 dairy cows and just as much breeding (calves and heifers). The animals go loose and are on grass during the summer period. The cows are milked twice a day and give an average of approx. 30 l of milk, among other things, ice cream is produced.
Kollerødgård is a visitor farm.
At Kollerødgård, there are many experiences for both children and adults, and we are happy to show them around and tell them about the farm. The visit can be arranged by contacting kontakt@kolleroedgaard.dk or tel. +4550958677. Serving food or coffee can be purchased for the visit.
Rental of rooms for parties
It is also possible to rent a 100m2 large room for parties, association events, weddings, birthdays, confirmations, etc.
Here you take care of catering etc. There is an industrial kitchen attached. Contact for details and booking.