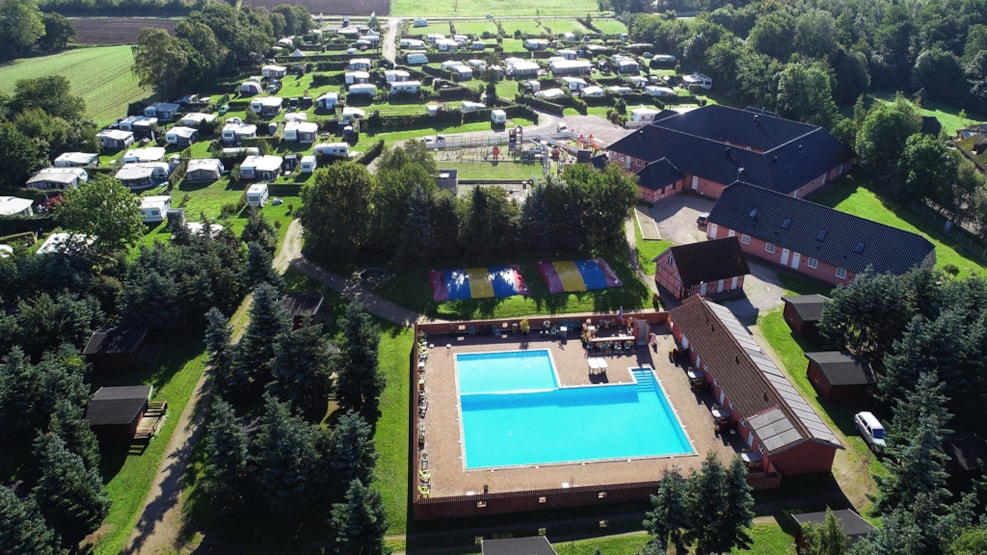 Kongernes Feriepark at Smidstrup Strand
Kongernes Feriepark at Smidstrup Beach is a 4-star camping site in the beautiful and wonderful North Sealand.
Close to nature, plenty of cultural history and not far from the beautiful north coast with Kattegat and the beach nearby.
Overnight stays for every taste

Kongernes Feeriepark offers several types of overnight stays, so there is probably also one that suits you and your family. There is also one for you as a couple if you want to take a couple of days off.
Camping

When you go camping, you can get permission to put up a tent, your caravan or your motor home in one of the Castle Gardens which the camping areas are called here.
Cabins

If you do not have your own cabin, you can still go camping by renting one of the cabins at the site. The cabins at the site come in several sizes - from 2 to 8 persons. The cabins are called the Princess' chambers.
The rooms of Kronborg

If you love the atmosphere at a camping site but prefer the facilities of a hotel room, you can also book a room at the Kings' Holiday Park. The rooms are positioned centrally in the holiday park and the standard is high. You will feel almost royal in the rooms of Kronborg.
Fredensborg's apartments

These apartments have accommodations for many people so bring your family, a group of friends, etc. and enjoy the casual atmosphere of the holiday park and the pleasures of camping life.
Activities for the entire family

Here, you find lots of facilities, from a mini-market, restaurant, spa bath, tanning booth to a swimming pool. At the site, there is also something for the kids - several playgrounds, two jumping pillows, a trampoline, a bouncing castle and a children's pool in the pool area.