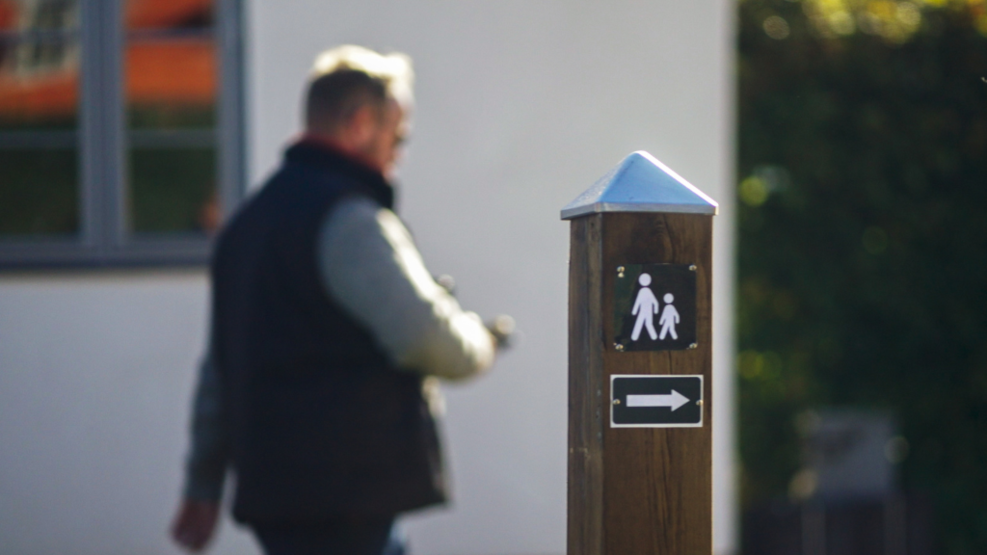 The Kulsvierstien at Hillerød
The Kulsvierstien near Hillerød is a 3.5 km footpath through a varied North Sealand landscape, created with hills and small lakes. Most people can join this walk.
The path is signposted, and you can start the walk at Kulsviergården in Alsønderup, near Hillerød.
You walk past Alsønderup Church and quickly emerge into the open countryside. Next, you cross through a hilly dead-ice landscape, where you can take a break in a field divide and enjoy the view of Alsønderup Engsø.
Important information about walking on the Kulsvierstien
The path runs on private land made available by the lot owners, and it is therefore very important that traffic rules are observed as the path will otherwise be closed.
The Kulsvierstien runs on private land on four properties, on two of which there is occasional hunting. When there is hunting, it will be signposted on the trail.
This means that dogs are welcome, but they must be kept on a leash. At the same time, it is not permitted to ride or cycle on the path.
Farm shop and shopping on your way
If you have timed your walk with the opening hours at the Mangholm organic farm, there are rich experiences to be had both in the cafe & shop and outside; you can see the biodiversity in full bloom.
On the return trip to Alsønderup, you can either walk along the main road or enjoy the views from a new angle and follow the signs along the same route.
The trip can be extended with a detour to Nejede Vesterskov, where there is access to the bird tower at Alsønderup Engsø and three burial mounds in the southern part of the forest.
Who were the coal miners?
The Kulsvierstien got its name because it runs centrally through an area central to coal mining in North Sealand. The coal burners were typically small farmers who earned a little extra for the household by burning coal. Coal burning is when you slowly burn wood in a low-fire environment. This creates charcoal. Charcoal can achieve very high temperatures, and it was used, among other things, to heat the royal palaces.