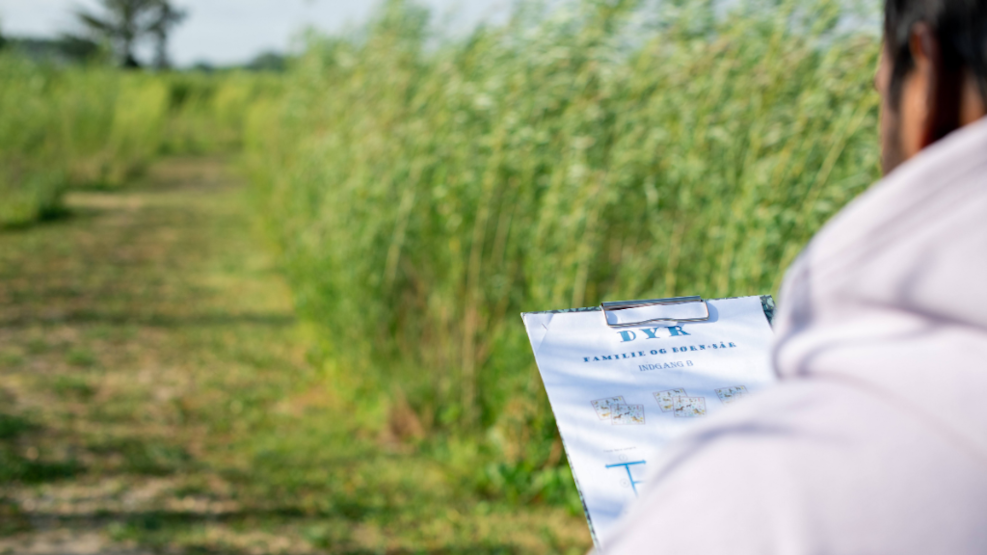 Let's get lost: Gilleleje Maze
Get lost in the Gilleleje Maze: Quiz your way through the giant, green maze 50,000 square meters in size, the equivalent of eight soccer fields, near Gilleleje in North Sealand. You will find routes suitable for both children and adults. The labyrinth is closed for the season and will reopen on 9 May 2024.
Put your trivia knowledge to use
The Labyrinth of Gilleleje is a quiz maze with fun experiences for the whole family. Here you can challenge your trivia knowledge and walk in green surroundings. Choose your favourite quiz and let your answers guide you through the winding paths of the labyrinth. There are quiz questions for both young and adults with several different categories.
How it works
For example, test your general knowledge about animals, sports, leisure, or food and wine. When you meet a T-junction, you have to answer a question with two answer options that lead you to the right or left. If you answer correctly, you get the fastest way out, but if you answer incorrectly, you must go back the same way and try the opposite answer. With five different entrances, we ensure a great variety of routes.
If you get out: Coffee and ice cream
When you have answered correctly and figured out the maze, you can rest well at the cosy picnic area by the entrance. You will find table-bench sets, where you can enjoy your packed lunch or buy a cup of coffee or ice cream from the stall.
There are also toilets with good changing conditions.
Tickets, parking and more
The Labyrinth has a large free parking lot
Bus number 362 drives you right to the door
Dogs on a leash are welcome in the maze
Tickets are bought at the entrance, where your quiz is also handed out
You can get the quiz in English, German and Danish