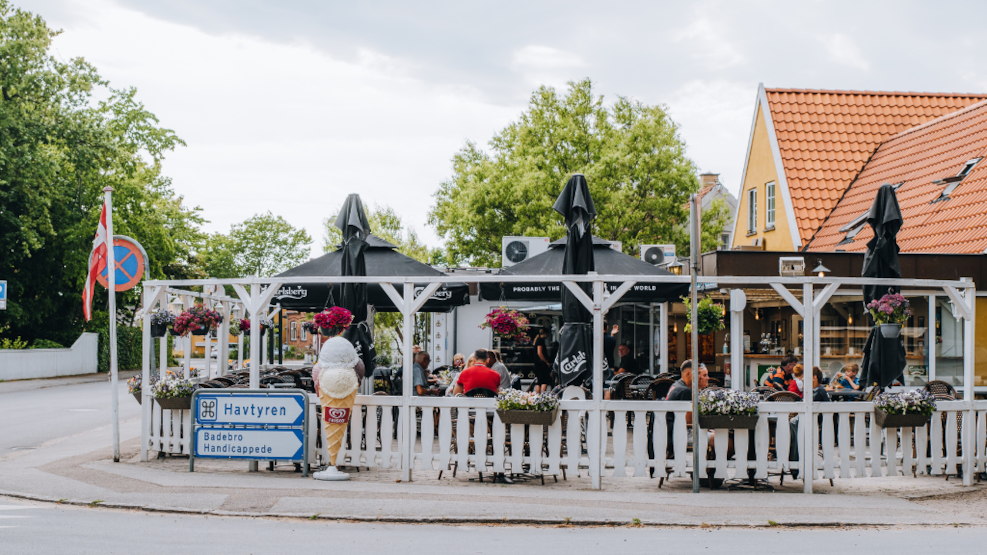 Lisestuens Café and Burgerbar | Delicious Food in a charming setting
Welcome to Lisestuens Café and Burgerbar, where they strive to provide you and your family with a fantastic dining experience in warm and pleasant surroundings.
Enjoy the summer on the lovely terrace in the courtyard, where you can relax with delicious food, ice cream, or a refreshing cold drink.
Meanwhile, the children can play freely and have fun on the playground, which is accessible to them. The café is only 100 meters from Liseleje Strand, proudly holding the title of one of Denmark's best child-friendly beaches.
Whether you come alone or with a larger group, the dedicated staff will do everything to create the perfect atmosphere and a fantastic ambience around you.
The menu offers an exciting selection of tasty dishes, including juicy and flavorful burgers, which are the pride of the place. Only the finest ingredients are used so that you can savour every single bite. There is also a wide range of other delicious dishes that will satisfy every taste.
Come and enjoy a delightful day or evening filled with good food, cosiness, and the wonderful atmosphere of the café.