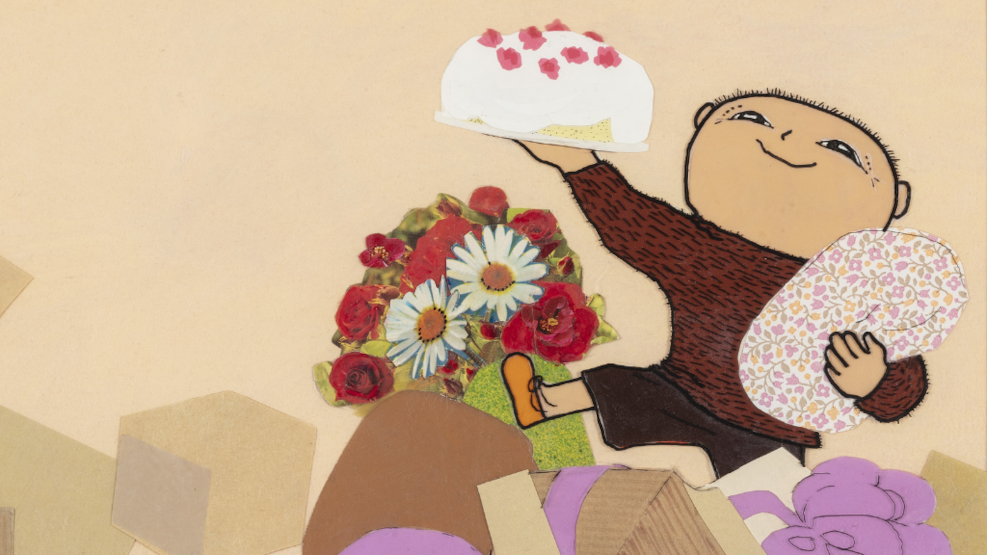 The little boy in the brown sweater - See Alfons Åberg at Nivaagaard
He has shown thousands of children worldwide how to deal with adversity and solve problems. See the original drawings by Alfons Åberg in Nivaagaard's Collection.
Alfons Åberg is in Denmark for the first time.
Do you remember the little Swedish boy with a brown sweater and a single, newspaper-reading father? Now you can see the original drawings by Alfons Åberg in Nivaagaard Collection. This is the first time they are being exhibited in Denmark.
When you see the drawings, you are sucked into the world of Gunilla Bergström, the creator of Alfons Åberg. It is a world at children's height, where the little boy experiences small and big crises: Alfons Åberg is too small to play with, is afraid of animals under the bed, and becomes sad. But it is always resolved in the end with the help of the father and others in the circle of friends.
Transparent colours and existential themes
The themes in Alfons Åberg are about being a child, growing and getting bigger, and behaving in a world that, to the little ones, can seem big and impenetrable. Thousands of children worldwide have recognized themselves in Alfons Åberg and overcame the crises with him in the cosy and constructive universe.
There are both transparent colours and thought-provoking dialogues in the drawings. The most surprising things can become existential questions in Alfons Åberg's head. See the questions conveyed and solved in the pictures with the characteristic black, slightly wavy line.