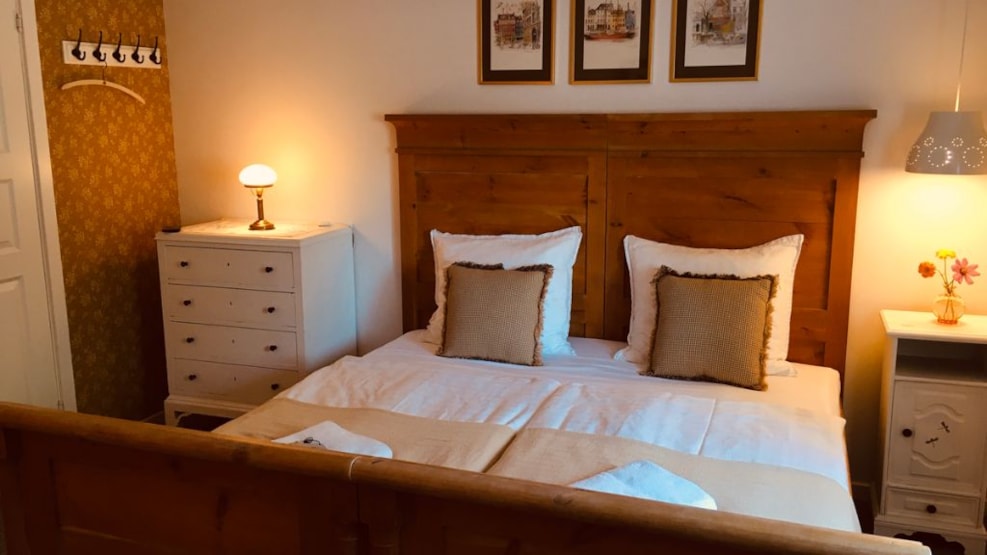 Mårumgård
Visit the cozy Bed and Breakfast Mårumgård. The rooms are for pure relaxation and worthwhile experiences near the hotel.
Mårumgård B&B
Vintage decorated rooms with outdoor area in a flower meadow. If you have a penchant for experiences, nature, relaxation, and a personal hostess who welcomes you, Mårumgård may be the right place.
Family run B&B
Mårumgård, a small family-run Bed and Breakfast, is a good choice if you need a relaxed holiday in cozy surroundings but at the same time want to experience something. Lots of hikes await in the woods around them, and a shopping trip in Gilleleje or a bike ride to their local distillery are just some of the things that are easy to get from.
In the middle of North Sealand
Mårumgård is located by the village of Mårum in the middle of North Zealand, surrounded by the "Kongernes Nordsjælland" National Park. Forests, beaches, and many exciting excursion destinations lie around them, and the train to Hillerød or Tisvilde beach is only a walk down the road.
Wild on purpose
At Mårumgård, they also offer something completely different. In 2020, they stopped doing anything to their fields. That is to say, not wholly, as they have had fauna stripes made to the great delight of both themselves, insects, birds, and then our guests. It is possible to settle down with your food or a cup of coffee in the field among flowers, thistles, and grain to hear the sounds of nature just 20 meters from the front door.
The practical
Mårumgård B&B is open all year round, and the experience is different depending on which season you choose to come. Toilets and showers are in the hallway, the kitchen with a dining area is equipped to cook your food, and there is a T.V. and dining area in the standard room. Bed linen and towels are included in the price. Breakfast can be purchased additionally. Rooms can be booked via Mårumgård.dk