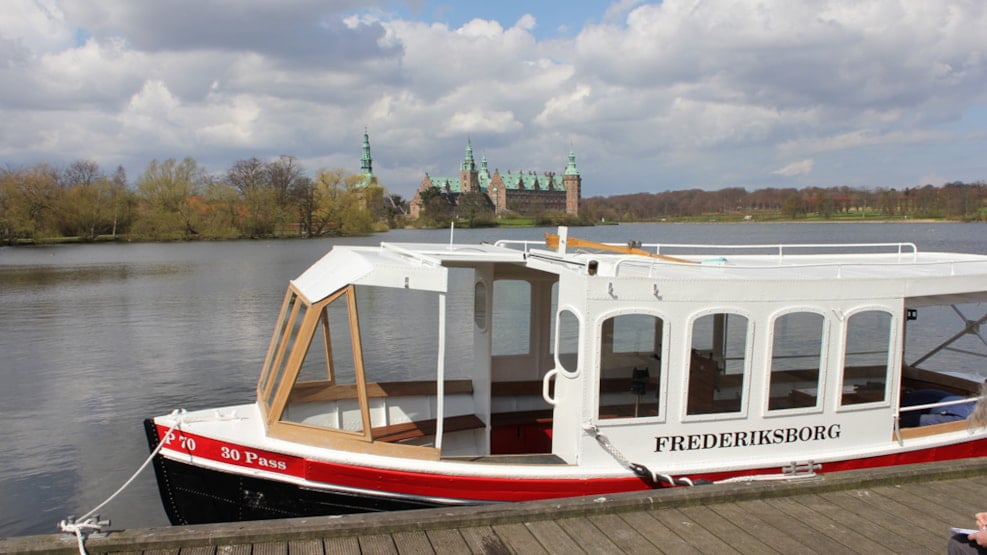 M/F Frederiksborg
Getting married on board the small ferry on the castle lake in Hillerød is the beginning of a voyage through life – you set out as single and return as a married couple!
Should you wish to marry on board the small ferry you simply book it at 800 DKK an hour.
The ferry is available in the mornings till 10.45 a.m., afternoons and evenings from 17.15 p.m.
Book it by contacting the ferry's booking office, phone  +45 4824 2626 or by mail hnu@visitnordsjaelland.com
There is room for max. 26 guests, including the coming married couple and a registrar or a parson.
There will be soft cushions on the benches, and a windshield to protect from drafts.
If it's a bit cool there are blankets. There is a small table in the rear of the ferry with room for champagne and so on.
We will make a small trip on the lake, and sail every half hour to the jetty by the castle lake mansion, in case the wedding party is held in the mansion.
Feel free to contact the castle lake mansion, Karina Skovmand +45 2614 9955, info@slotsudsigten.dk – for further information about wedding parties with a view of the castle.