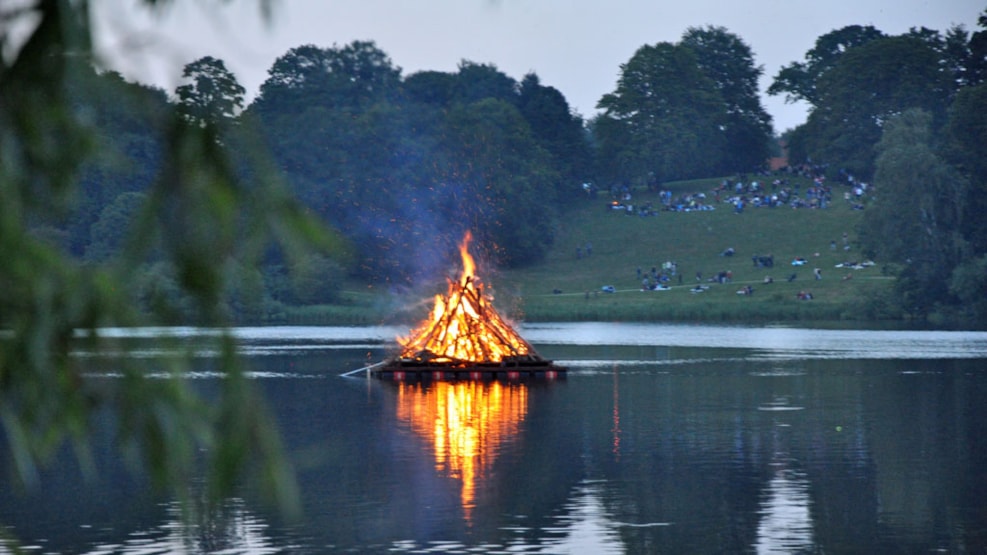 Midsommer's Eve at the castle lake in Hillerød 2022
Midsummer Eve in Hillerød will be celebrated as always with a big bonfire on the Castle Lake.
Join in with the locals in a celebration of Midsummer's Eve at Castle Lake in Hillerød.
Enjoy the bonfire on the Castle Lake, sing along on the Danish Midsummer's Song and finally admire the stunning fireworks lightening up Frederiksborg Castle and the Castle Lake.
At Posen, the little park between Slotsgade and Castle Lake in Hillerød, Midsummers Eve is celebrated every year on the 23rd of June.

There will be live music, children's activities and the possibility of buying food and drink on the site. A bonfire speech is held before the atmospheric bonfire on Castle Lake is lit. Finally, a spectacular firework goes off over Castle Lake.

Stay tuned to hillerod.nu for the program 2022.