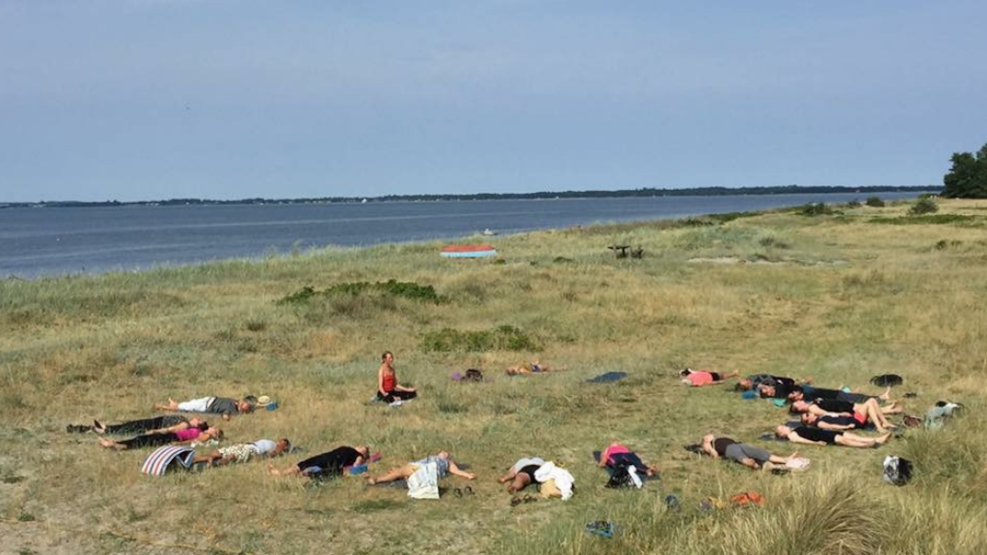 Morning open air yoga in Lynæs
Yoga in the open air in magical Lynæs. Join us on weekends from April to July and on weekdays from 2 July to 7 August 2022 every day from 9-10.00.
Join yoga in Lynæs every Saturday and Sunday from April to 1 July at 10-11. From 2 July to 7 August, it is every day from 9-10. Get out into the fresh air. Yoga classes focus on strength, agility, calm, presence and balance.
Yoga in the most beautiful landscape and with the fjord as a backdrop.
There will be work with your inner, i.e. training of inner strength and calm, which can help in renewed energy and body awareness.
Practical information:
Time: April to July 1: Saturday and Sunday at 10-11 | July 2 -7. August: Every day from 9-10
Location: Lynæs Harbour, the grass area next to Lynæs Surf centre
Price: 100.- per time | five times for DKK 450.-
Bring your mat and blanket as well as water.
Cancelled in case of bad weather. Follow us on Facebook in case of cancellations and changed times.