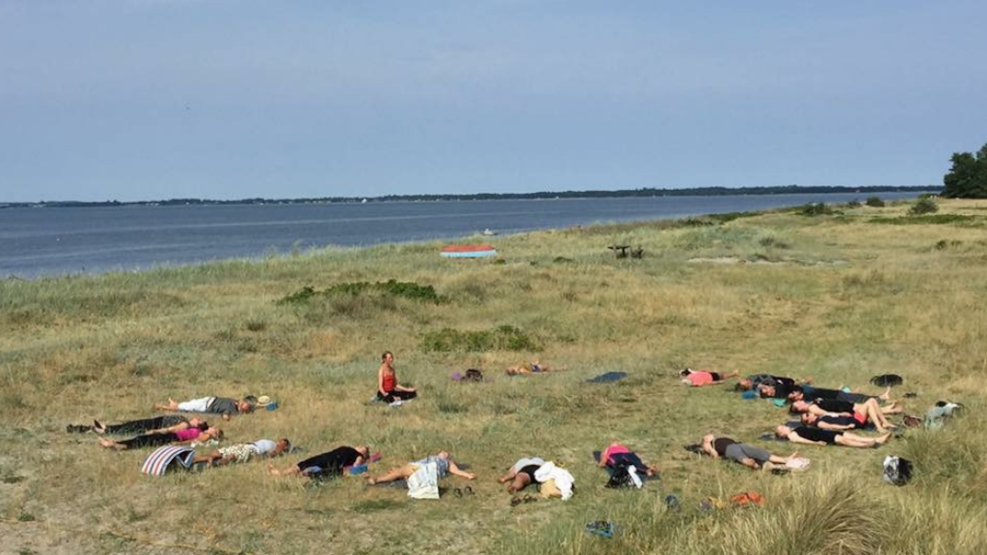 Morning yoga under the open sky in Lynæs
Experience yoga under the open sky in the magical area surrounding Lynæs. Join us on weekends from April to September and on weekdays from June 30th to July 30th, 2023, every day from 9-10 AM.
Come and join us for yoga in Lynæs every Saturday and Sunday from April to September, and from June 30th to Juli 30th, there will be yoga every day from 9-10 AM. Enjoy the fresh air as our yoga classes focus on strength, flexibility, calmness, presence, and balance.
Experience yoga in the most beautiful scenery with the fjord as an impressive backdrop.
We will work on your inner balance by training your inner strength and calmness, which can provide renewed energy and body awareness.
Practical information
Time and date: April to September: Saturday and Sunday 9-10 | June 30 th - July 30 th: Every day from 9-10 AM
Location: Lynæs Harbor, grass area next to Lynæs Surfcenter
Price: 100 DKK per session | 5 sessions for 450 DKK.
Please bring your mat, blanket, and water. Yoga classes will be cancelled in case of inclement weather. Stay updated on Facebook for cancellations or changes in schedule.